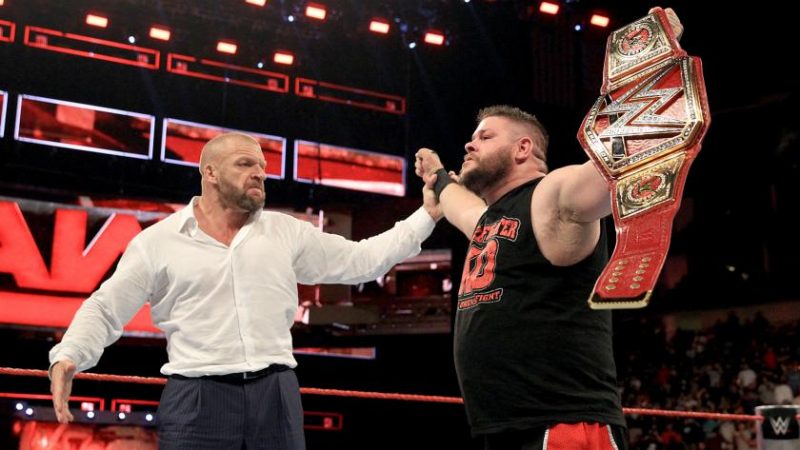 29th August was a very big day in the history of WWE. It made it pretty clear that they have seriously dawned into the new era and have started taking the superstars of tomorrow very seriously. Kevin Owens is one name in the business who has been pretty hot, he became the 2nd WWE universal champion by defeating Roman Reigns, Seth Rollins & Big Cass in a shocker. In this article I will tell you about the analysis and facts of this huge move by the company.
Analysis & Facts On Kevin Owens Becoming WWE Universal Champion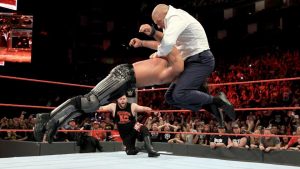 1.First things first, Finn Balor had become the first ever universal champion by defeating Seth Rollins at Summerslam. Due to a shoulder injury obtained by Balor during the match, he had to vacate the championship. Mick Foley, RAW's general manager declared that a fatal 4 way elimination match would be held next week. Roman Reigns, Seth Rollins, Kevin Owens & Big Cass managed to qualify for the match.
2.Big Cass was the first one to be eliminated from the match and later followed by Roman Reigns and Seth Rollins. Big Cass was pinned clean while Roman Reigns & Seth Rollins were pinned due to a pedigree by Triple H.
3.We saw Triple H after nearly 6 months. He was last seen main eventing WrestleMania in which he lost the championship to Roman Reigns. The biggest shocker was Triple H giving a pedigree to Seth Rollins. Rollins had been a authority member for about 2 years.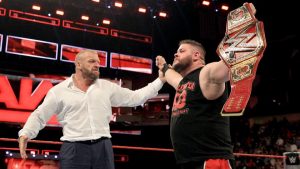 4.Rollins had been helped by Triple H in the past for numerous number of times. This includes winning money in the bank brief case which he cashed in at WrestleMania 31 to become the WWE world heavyweight champion. So, it was literally a shocker to see Triple H turning on Rollins since there was no proper confrontation between the two in the past 8-10 months.
5.It is clear that Kevin Owens is the newest member of the Authority. It would be interesting to see what Triple H and Seth Rollins have to say next week on RAW. It seems that WWE is planning on Rollins VS Triple H at Hell in a cell or Survivor Series pay-per-view.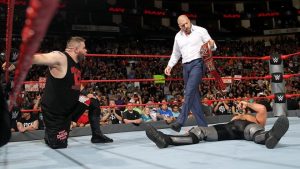 Whatever the case may be; WWE has made it quite clear today how serious they are with their NXT talents. Kevin Owens has become the WWE Universal Champion and he deserved to win that tittle. Kevin Owens has Ring Skills, Attitude, Body & Mic Skills; all what is needed for a perfect superstar. I don't see him loosing the tittle before Royal Rumble.
Image Sources: WWE.