Hawaii, we can call this place a unique state, well not just for its tropical island chain and the birthplace of surfing but because of the mere fact that this state is literally located in the middle of the biggest ocean in the world. I am sure that it self sounds exciting to you isn't it?  Hawaii is a very popular tourist destination in the United States, and the credit goes to the diverse natural scenery, warm tropical climate, abundance of public beaches, oceanic surroundings, and active volcanoes. That's a lot in one go isn't it. Well! Today let me tell you what are the top things to try doing when you visit the unique state Hawaii.
7 Best Things To Do In Hawaii
1. Snorkeling
Snorkeling without a doubt is the #1 top activity to do in Hawaii. Well there is no better way to enjoy and eye witness the beauty of the Hawaiian marine life. Professional tour guide assistance is available in Hawaii, the guide briefs the visitors on the Hawaii marine life and also gives expert instruction and snorkel guidance. Trust me nothing can beat the feeling of eye-witnessing the beauty of the Hawaiian Marine life.  Molokini in Hawaii is the most popular snorkeling site.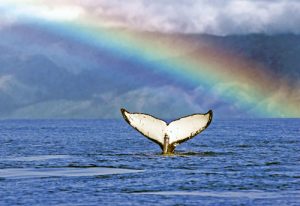 2. Whale Watching
Whale Watching is probably one of the most magical experiences you can get in Hawaii. Yes this is one of the best things to do in Hawaii. The experience of watching a whale is probably an invaluable experience that you will never forget. Viewing a 40-ton Humpback Whales gracefully dancing through clear Pacific waters is truly an awesome way to feel the freedom of the open ocean admist the sweet and salty smell of the Hawaiian air. January, February and March is the peak season for whale watching.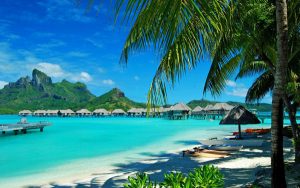 3. Sightseeing
Get ready to get completely engrossed in the breath-taking beauty of Hawaii. There are dramatic mountain ranges, turquoise and deep azure ocean scenes, tropical valleys, diverse landscapes and natural wonders almost everywhere you turn your head. All the Hawaiian Islands have something special and unique that the visitors and the residents treasure for life. So make sure you go sightseeing as it is one of the best ways to explore all areas of Hawaii. Do taste the local foods.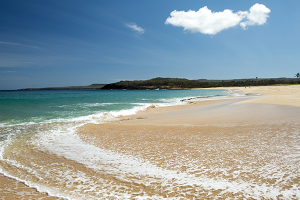 4. Beach Hopping
Beach Hopping is one of the must try activities when you visit any beach location, isn't it? And when it comes to the beaches at Hawaii then it is possibly one of the main reasons people visit Hawaii. A long and lazy days basking under the glorious Hawaiian sunshine is possibly one of the best experiences you will have. Well this can be a good experience for those cozy couples, but what about those visiting Hawaii with their family? Well you can look forward for some calm swimming, building sand castles, light snorkeling and fun in the sun.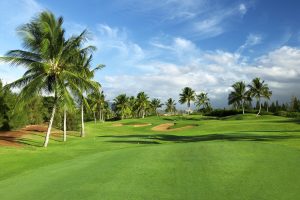 5. Golf Playing
Well who goes on a vacation and plays golf? I am sure you have this question in your mind. But let me tell you one fact that there are very few places on earth which are as perfect as Hawaii when it comes to Golf. The dramatic topography, ideal growing conditions for lush green fairways and flowering vegetation, and year-round balmy weather makes Hawaii the destination for Golf Plating. There are some 80+ golf courses on six idyllic islands, and all of them offer a world class experience of Golf playing.
6. Surfing
If there is any synonym for Hawaii then it would probably be Surfing, isn't it? Visitors travel to Hawaii from across the globe for surfing. Surfing is ubiquitous on all the Hawaiian Islands. Oahu and Maui have some of the most renowned Hawaiian surfing location. Maui has some professional watermen and women who take stage at Ho'okipa Beach Park, Jaws, and Honolua Bay so check them out.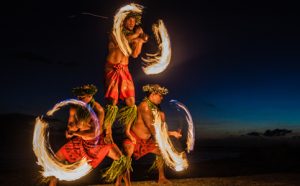 7. Luaus
Luau feasts (Hawaiian and Polynesian Style) are one of the most attended activities in the Hawaiian Islands. Attending at least one luau in your lifetime will surely give you memories for a lifetime. You have a variety of such feasts to choose from, just figure out which one is a best fit for you and your group.
Hawaii is all about fun and frolic, but it's also about some delicious food. So as you are waking around the beautiful island of Hawaii, do eat everything that comes on the way. Hawaii has a variety if mix when it comes to cultures and it reflects in its cuisine. Have fun for sure, but make sure you taste the delicious food too. Do let us know how your trip to Hawaii Went. Happy Vacation!
Image Source: Image 1, Image 2, Image 3, Image 4, Image 5, Image 6, Image 7, Featured Image .