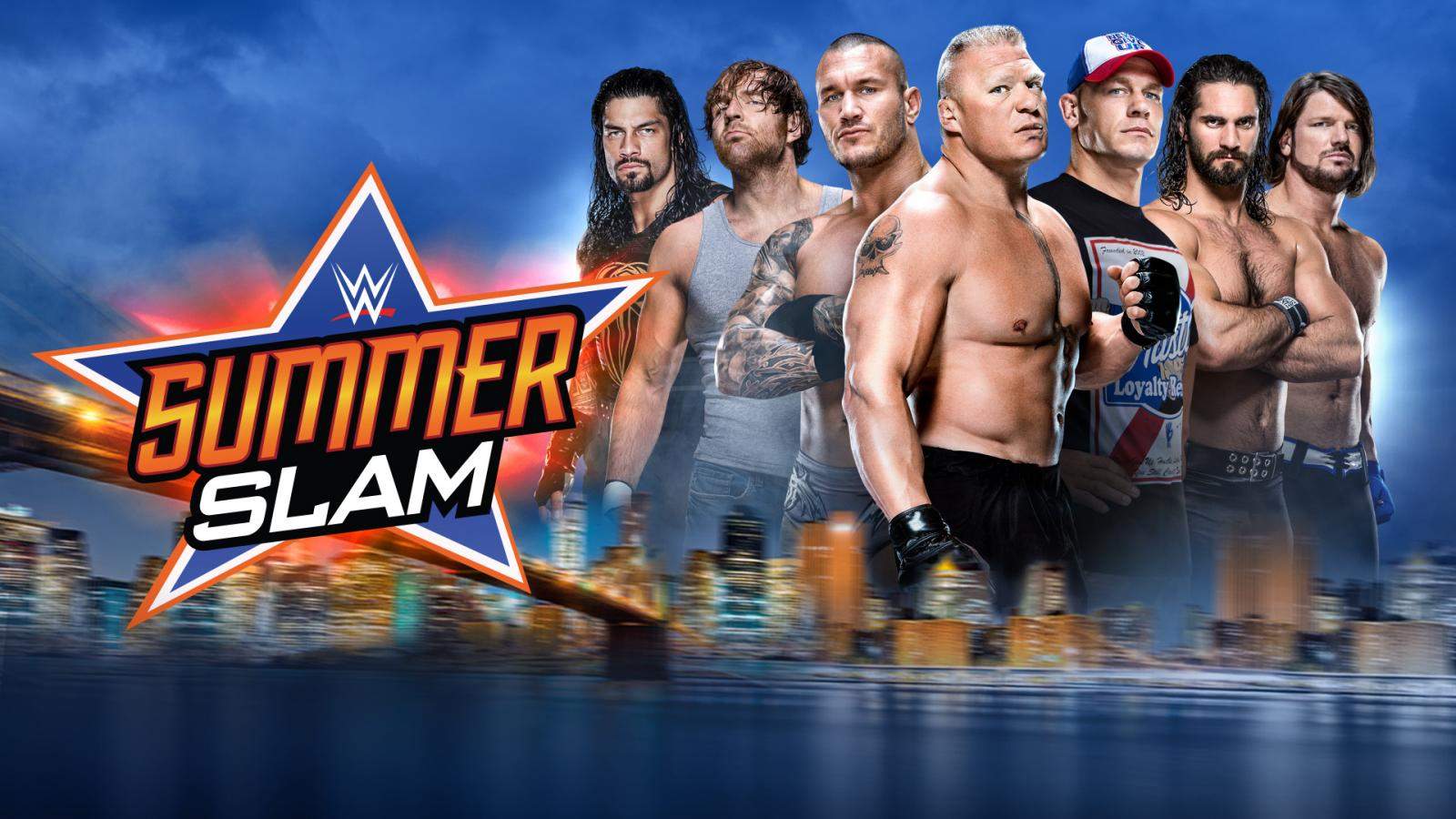 Post WrestleMania 32, we have seen the dawn of the "New Era" in WWE. New WWE superstars, call ups from NXT, some good quality PPVs and match ups. Thanks to the brand split Mick Foley & Stephanie McMahon are now leading RAW and Daniel Bryan & Shane McMahon leading Smackdown live which has made WWE even very interesting to watch. Now that Summerslam a.k.a "Mini-WrestleMania" coming up WWE has come up with more strong match ups. Let's analyze them and predict who has better chances of winning the matchups.
WWE SummerSlam: Analysis & Predictions
1.Enzo Amore & Big Cass VS Chris Jericho and Kevin Owens
Let's start up the analysis with the most irrelevant match. Though the 4 superstars are extremely talented but the storylines haven't paid off for this match. Hooking up single talents like Kevin Owens & Chris Jericho against the current hottest tag team may sound good on paper but we all know that Owens and Jericho are too talented single talents; so this match is a waste. I believe the win would go to Enzo & Cass so as to put them further more over as the top baby faced tag team.
Prediction: Enzo Amore & Big Cass Wins.
2.The New Day VS The Club – Tag Team Championship
The New Day has been the hottest tag team recently and probably that is the reason so as to why WWE let them become the longest reigning WWE tag team champions of all times. But every good thing has to end and WWE has to put The Club over as a strong tag team, so I believe that The Club are getting the win at WWE Summerslam.
Prediction: The Club Wins The Tag Team Championship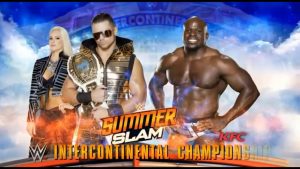 3.The Miz VS Apollo Crews – Intercontinental Championship
WWE for God's sake, please take the tittle off from The Miz at Summerslam. Miz has done nothing with the tittle more importantly he has made the championship stale and irrelevant. Apollo Crews is another talented individual from NXT and I think he should get his well-deserved push. Though the chances are pretty less since it has been just 4months since his main roster call up.
Prediction: The Miz Retains The Intercontinental Championship
4.Roman Reigns VS Rusev – United States Championship
Roman Reigns has been pinned clean twice in a row and it seems highly impractical if WWE would let him get pinned thrice at Summerslam. If and only if they are planning to turn him 'heel' in the next few months; then this is the only reason so as to why Reigns would take the fall at Summerslam. I still feel that Vince McMahon would let him take the U.S Gold.
Prediction: Roman Reigns Wins The United States Championship.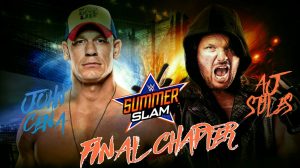 5.AJ Styles VS John Cena
We are all set to see Styles VS Cena – Part II. The first one was won by Styles, so we expect Cena to bury him at Summerslam for good. John Cena would surely beat Styles at Summerslam because we all know that Cena doesn't lose rubber matches. So good luck burying AJ Styles; John!
Prediction: John Cena Wins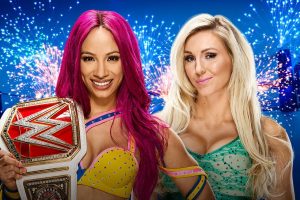 6.Sasha Banks VS Charlotte – WWE Women's Championship
This is just another match to put Banks over the WWE universe. Now that Dana Brooks has been banned from ring side; our doubts are more than cleared. This is an easy one to predict.
Prediction: Sasha Banks Retains The WWE Women's Championship.
7.Dean Ambrose VS Dolph Ziggler – WWE World Championship
This is another easy one to predict. Ziggler got his push at the wrong time; he was a relevant performer at a point of time but now he is just like another jobber. Moreover, Dean just became a champion and is highly unlikely that he will drop the tittle in the next 3-4months.
Prediction: Dean Ambrose Retains The WWE World Championship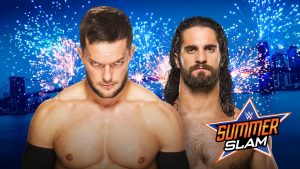 8.Finn Balor VS Seth Rollins – WWE Universal Championship
This is the match that people are going to talk about once Summerslam is done. Both of them have very similar move sets and are fit to main event a WrestleMania. This is a dream match which people have been waiting to watch from a pretty long time. Though it is very difficult to predict, but I feel Seth Rollins would take up the win. Balor has just moved to the main roster and getting the gold so early is highly unlikely.
Prediction: Seth Rollins Wins The WWE Universal Championship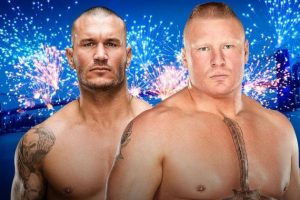 9.Brock Lesnar VS Randy Orton
This match has to deliver otherwise everyone is going to backlash Lesnar. Lesnar's last match was at WrestleMania 32 against Dean Ambrose and like we all know it was a disaster. Orton has just come from injury and he needs this win at Summerslam to keep the momentum going. In short, both require this win but giving it to Orton seems a better option since it would be a good highlight as Lesnar hasn't been pinned in the last 3years.
Prediction: Randy Orton Wins
In short, this year's Summerslam is going to be a blockbuster. Great match ups and the rise of new talent!
Image Sources: Image 1, Image 2, Image 3, Image 4, Image 5, Image 6, Image 7, Image 8, Image 9, Featured Image.