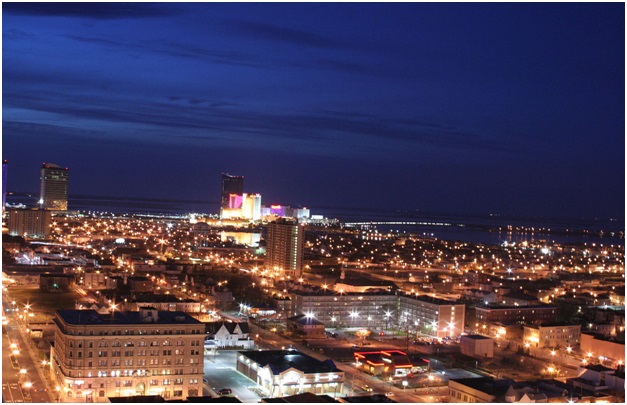 Although New Jersey is considered as one of the smallest states of the United States; but it is definitely a home to global tourists for its first-rated tourist attractions. Whether we speak about the natural wonders like natural parks, beauty of the crystal clear blue water or we speak about the fine museums and the historical sites, having unique historical importance; New Jersey has got each and everything to lure any tourist. Also, it provides pretty well accommodation and transportation facilities, which works as icing on the cake. So, here we present before you the list of 7 must visit tourist attractions in New Jersey:
Exquisitely beautiful tourist attractions of New Jersey!
1. Paterson Great Falls!
Renowned as the Niagara Falls of New Jersey, Paterson Great Falls serves as one of the most important asset for attracting the tourists. The epic view from the footbridge here takes the heart away of each and every tourist.
2. High Point State Park!
The High Point State Park, covered in 16,091 acres is one of the most popular natural areas. The well maintained trail here is as long as 50 miles, in which 'Appalachian Trail' is the most renowned trail. Many recreational activities like camping and swimming is also available for tourists.
3. Boardwalk!
One of my favorites, and surely one of the most beautiful places of New Jersey is the Atlantic City, and the Boardwalk. Built in 1870, this wonderful place is a 4 mile long promenade, luring the tourists from all over the world.
4. Liberty State Park!
Liberty State Park encompasses around 1,212 waterside acres. It provides some wonderful views of the Ellis Island and Liberty Island. Apart from these wondrous views, activities like cycling and fishing is also available here.
5. Liberty Science Center!
The Liberty Science Center is a science museum, offering some fascinating hands-on exhibits. It also displays things relating to science and technology. Even, the world's largest IMAX theater is also here.
6. Thomas Edison National Historical Park!
The state also has National Historical Park of its genius son, Thomas Edison. The museum provides a close-up look at his labs, original artifacts and vintage movies.
7. Battleship!
One of the most decorated vessels of the US Navy; the mammoth New Jersey has now been converted into a floating museum. It is moored on the Delaware River. It also provides fascinating twilight tour packages.
The two-million-gallon Adventure Aquarium on the Delaware River is another wondrous place to visit. It has got huge collection of more than 8,500 marine animals!
Image Source: Image1, Image2, Image3, Image4, Image5, Image6, Image7, Featured