Sounds unbelievable right? But it's true you can actually look much slimmer then you actually are. Mostly we ladies struggle to lose weight in the gym but that is a slow process. What really contributes to how we look is what we wear and how we carry it at the end. So here are some tricks which works wonder in making you look slim and well put together in just few minutes.
Here's How To Look Slim In A Wink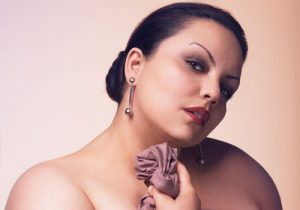 1. Keep Your Hairs Tied Up
It's always a very good idea to pile up the hair high on your head. If you leave your hairs open it adds extra volume and faux width to your face, so when you tie them up high it does exactly the opposite.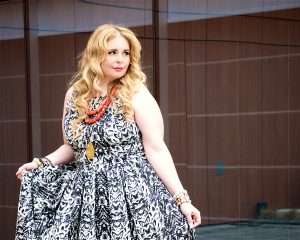 2. Avoid Bulky Accessories
Say no to danglers or any bulky accessories. It's better to wear simple ear cuffs or studs. Too much of accessories make you look decked up, simple accessories lift your real beauty up.
3. Wear Simple And Unadorned Denim
Clean and streamlined jeans the right ones for you. Always avoid any extra details which instantly catch the eye of others. It actually gives an illusion of bulk. Avoid boot cut instead try straight legs.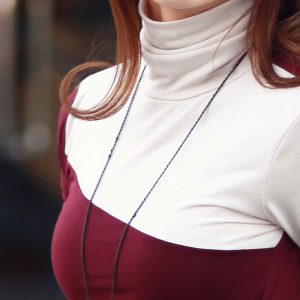 4. Pair Up Your Pants With Turtle-Neck T-Shirt
Doesn't matter if its long sleeves, short sleeves or sleeveless, try and pair up pants or jeans with a turtle-neck T-shirt.
5. Focus More On Lip Makeup
Forget working out your eyes, but focus more on your lips. In fact I would suggest concentrate only on your lips and go nude on other parts of your face when it comes to makeup. Applying a Red Hot Colour Lipstick gives your face a slimmer look.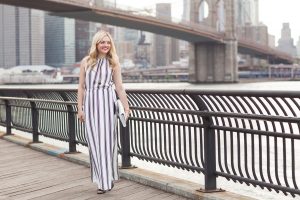 6. Say No To Horizontal Stripes
If you love wearing clothes with stripes, then never try wearing clothes with horizontal stripes. But instead try wearing vertical stripes. Horizontal stripes make you look bloated while vertical stripes add to your height and makes you look slimmer.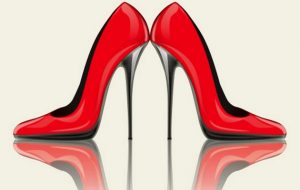 7. Try Skinny Heels With Pointy Toes
All women love wearing heels isn't it? If you too are one of those chubby ladies who love heels then try wearing stilettoes. Say no to wedges and platforms. And walk confident and tall.
These tricks work totally magic, and it surely never hurts to look slim isn't it? So why not try if you can manage it? Always dress confidently and also carry it confidently.
Image Source: Image 1, Image 2, Image 3, Image 4, Image 5, Image 6, Image 7, Featured Image.