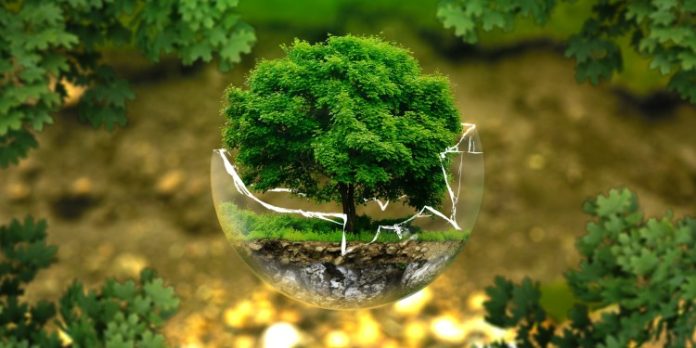 Indian citizens were jolted out badly when the reports about Joshimath's subsidence first started emerging on both electronic and print media. Visuals of roads and building cracking up dangerously were a sight no one wishes to even think about. The locals staying in Joshimath are largely dependent on tourists flocking to the gateway to holy Char Dham. The ground beneath them sinking courtesy of unbridled developmental and infrastructural activities in the ecologically sensitive Himalayan mountain ranges is a warning sign and lesson for concerned stakeholders. Simply taking everything for granted by largely focusing on development alone at the cost of neglecting fragile environmental ecosystems is bound to be counterproductive.
PC: PTI
The results are already visible in the form of subsidence. Excessive abuse of mother nature without concern for the stability of the region will be no less than catastrophic in the long run. Of course, there are other plans afoot for equally fragile ecological regions as well. In this connection, the representation of nearly 100 former civil servants to President Droupadi Murmu against development plans on Great Nicobar Island needs to be accorded serious thought. For the uninitiated, recall that last November the Union environment ministry had given in-principle clearance for the diversion of 130.75 sq km of forest land on Great Nicobar for a Rs 72,000 crore project that includes a trans-shipment port, an airport, a power plant, and a greenfield township.
Needless to mention, this would be likely catastrophic for the island's sensitive ecology ad indigenous hunter-gatherer tribes like the Shompen who are already listed as a particularly vulnerable tribal group. The Andaman and Nicobar Islands have been on the government's development radar for some time now. In January 2021, the Island Coastal Regulation Zone of Great Nicobar was reduced. Subsequently, the Union territory administration de-notified 11.44 sq km of Galathea Bay Sanctuary on the island. This was followed by a special committee meeting to decide the extent of de-notification of the Onge tribal reserve on Little Andaman. Let's look at why concerns are being raised here.
PC: Wikipedia, the free encyclopedia
The region has some of India's largest mangroves and over half the species of butterflies, 40% of birds, and 60% of mammals found here are endemic. Worryingly, all of this unique biodiversity could be lost forever. It is difficult to see the mega projects benefit major indigenous communities like the Nicobarese on account of their current socio-economic constraints. The projects would essentially cater to outsiders. Yes, the islands are strategically important as they lie across important sea lanes but disregarding the ecological sensitivity of the region could see the making of another Joshimath-like catastrophe on a grander scale. Thus, any plans to develop the Andaman and Nicobar Islands need to seriously factor in the environmental impact on the region.