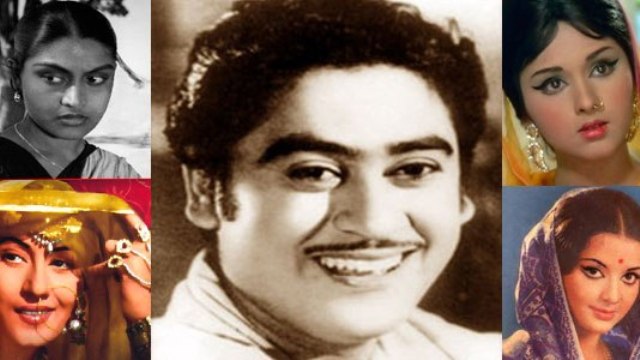 If you think one marriage is sufficient for the lifetime; then have a look at some of the celebrities who have been married not once or twice, but thrice or more. In Bollywood movies, many of you have seen your favorite actors and actress getting married twice; but there are some Bollywood stars who have brought their reel life to real one. Still, you never know,when new breakups and link ups can come as a headline in front of you.
Here is the list of 7 celebrities who married 3 or more times in their lifetime: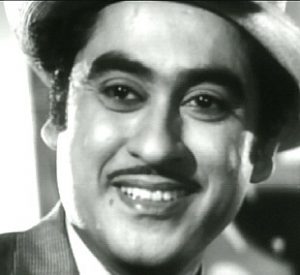 1. Kishore Kumar
You will be shocked to know that India's one of the best singing stars whose voice moves millions of hearts, Kishore Kumar, has done four marriages in his lifetime. In the year 1950, Kishore Kumar married 'RumaGuhaThakurta' from whom he has a son called Amit Kumar. His first marriage lastedfor 8 years. After that, Kishore Kumar started dating Madhubala to whom he married in 1960. 9 years later Madhubala unfortunately died, leaving a blank place in the life of Kishore Da. After this, Kishore Kumar married two more women; namely, Yogita Bali and Leena Chandavarkar in the span of two years. This story finally ended with the death of Kishore Kumar.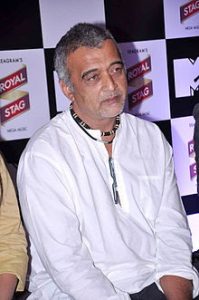 2. Lucky Ali
One of the current popular singer celebrities of India, Lucky Ali, also get a chance to marry three women till now. Although the first two marriages didn't last long; but it is been heard that everything is going perfectly fine in the life of Lucky Ali with his third wife. His first wife was from New Zealand named Jane McCleary with whom Lucky Ali couldn't stay for long. After that, he movedon to marry a woman named Inaya, with whom he also didn't havea happy ending. Now currently, Lucky Ali is well settled with his third wife who is a British model.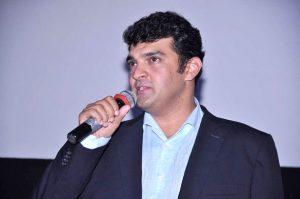 3. Siddharth Roy Kapur-There are only few people who know that Vidya Balan is Siddharth Roy Kapur's third wife. This UTV boss, Siddharth Roy Kapur, already had two wives before dating Vidya Balan. Initially, he married to his childhood friend; but this marriage did not survive much longer. After that he married to a television producer with whom he stayed till 2011. Since Vidya Balan is Tamilian by birth, Vidya Balan and Siddharth married in a Punjabi and Tamilian mixed wedding style.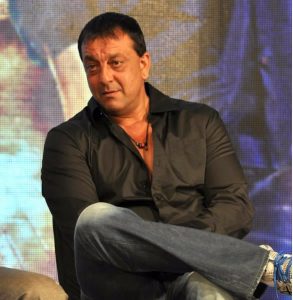 4. Sanjay Dutt
Sanjay Dutt is another superstar of Bollywood who has married three women. Richa Sharma was the first girl who came into Sanjay Dutt's life. They fell in love and got married soon. But unfortunately, this marriage didn't last for much time, as Richa Sharma died due to brain tumor in 1996. After a gap of two years, Sanjay Dutt married another girl called Rhea Pillai, who belongs to the modeling world. In 2005 they got divorced. Sanjay "Baba" Dutt didn't stop here. In the year 2008, Sanjay Dutt again tied the knot to his longtime lover Manyata. Currently everything is seems to be going well between the couple.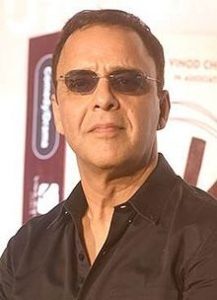 5. Vidhu Vinod Chopra
3 is not a simple number for 3 Idiots director Vidhu Vinod Chopra. He got married to a woman known as RenuSaluja fist. The marriage ended in a divorce, letting Vidhu to marry another girl ShabnamSukhde who belonged to the Bollywood world. The same end result with this marriage as well. Vidhu, to try his luck for the third time, got married to writer and film critic, Anupama Chopra. Let's see if the number of marriages moves any further in Vidhu's life.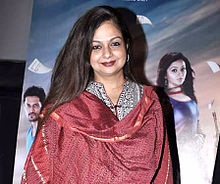 6. NeelimaAzeem
NeelimaAzeem is an Indian television and film actress. Till now she has done three marriages. Her first husband was Pankaj Kapur (1975-1984). Her first marriage didn't last for long and later on she married to Rajesh Khattar (1990-2001) which unfortunately also ended in a divorce. The list of her husband doesn't end here. She went down the aisle for the third time with Ustaad Raja Ali Khan (2004-2009). However, this new relation was still unable to provide that stability in life which she was looking for. She is the mother of actor Shahid Kapoor and Ishaan Khattar with her husbands, Pankaj Kapoor and Rajesh Khattar respectively.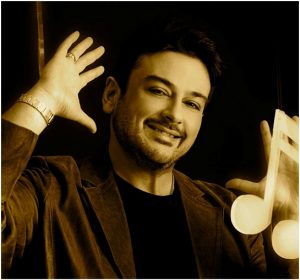 7. Adnan Sami
Adnan Sami, one of the best singing stars we currently have, was first married to actress ZebaBakhtiar (who herself was doing third marriage) in 1993, with whom he had a son named Azaan Sami Khan. This marriage lasted for just three years as they got divorced. In 2001, Sami married Dubai-based Arab Sabah Galadari; but this relationship also ended in divorce, a year-and-a-half later. Adnan went little ahead after his past relationships and got married for the third time on 29 January 2010, with an Afghan-origin German girl, Roya Faryabi.
After seeing these examples, it is certain that love doesn't happen only once. You can find your love more than once in your life!
Keyword– celebrities, married
Image Source– Bing.com