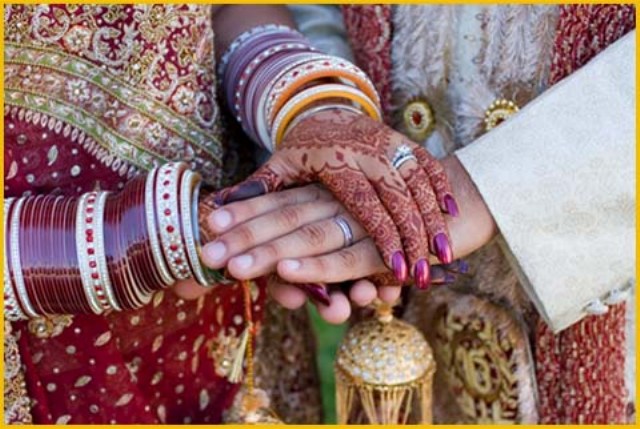 This year we have seen lots of celebrities get married. In India, we often see more breakups, than couples who are tying the knot. This year, many celebrities from films, television, fashion, business and politics have taken the wedding vows with their lovers.
Here is the list of Top 10 Indian Celebrity Weddings of 2015 :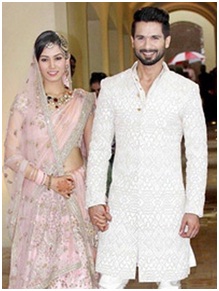 1. Shahid Kapoor and Mira Rajput– This was the marriage, which everyone was greatly looking forward to. Finally a Bollywood star and an amazing actor Shahid Kapoor tied the knot with his Delhi-based fiance Mira Rajput on July 7, 2015, in Delhi. This was a simple marriage, which was done in the late hours of the morning in the Gurudwara. After that, a grand reception was organized at The Oberoi hotel in the evening.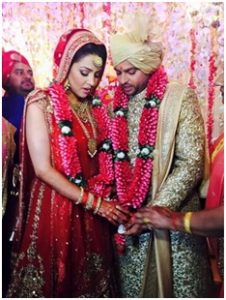 2. Suresh Raina and Priyanka Chaudhary– On April 3, 2015, Indian star batsman Suresh Raina tied the knot with his childhood friend, Priyanka Chaudhary in Delhi. The marriage was fixed by Suresh Raina's mother when he was touring Australia for the cricket World Cup 2015. The wedding ceremony was arranged on a grand scale and many high-profile guests from the world of cricket and politics attended the event.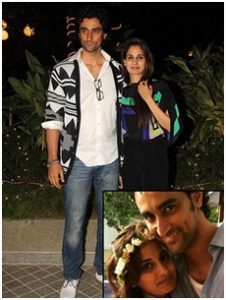 3. Kunal Kapoor and Naina Bachchan– Naina Bachchan, who is Amitabh Bachchan's niece got married to Rang De Basanti actor, Kunal Kapoor on February 9th, 2015. The marriage ceremony was arranged in Seychelles. The married couple was seen dating each other for last two years before they got engaged in February 2014.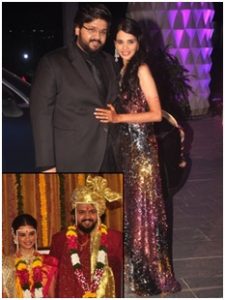 4. Rahul Thackery and Aditi Redkar– Rahul Thackery who is a son of popular actor-producer-politician, Smita Thackeray tied the knot with Aditi Redkar on February 9th, 2015, in Mumbai. The couple was engaged since September 2013; but the marriage day had arrived this year only. This was a high profile marriage and was attended by many celebrities and politicians.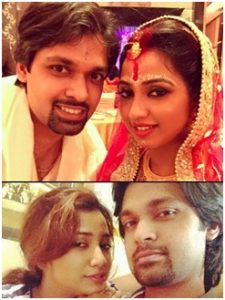 5. Shreya Ghoshal and Shiladitya Mukhopadhyaya– Shreya Ghoshal, the lady with the beautiful and magical voice, married to her long time boyfriend Shiladitya Mukhopadhyaya, on February 5th, 2015 in a private ceremony. Shreya had kept her marriage ceremony little private and had used social media like Facebook to announce the wedding news to the world.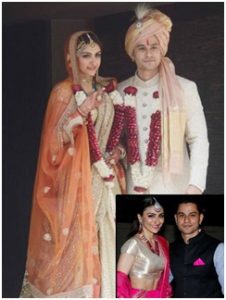 6. Kunal Khemu and Soha Ali Khan– After keeping the fans waiting for so long, Kunal and Soha finally got married on January 25th, 2015. Soha was looking like a beautiful nawabi princess on her wedding night. It is being said that the couple was in live-in relationship for some time before they got engaged in 2014. The couple had started dating since 2009.
7. Kussh Sinha and Taruna Agarwal– The year 2015 started with the celebration of Sonakshi Sinha's brother and actor-turned-politician, Shatrughan Sinha's son, Kussh Sinha's wedding. Kussh got married to his girlfriend, Taruna Agarwal on January 18th, 2015. Other than Bollywood celebrities and politicians, there was one name in guest list that stole the show. He was no one other than honorable Prime Minister of India, Shri Narendra Modi who too attended the ceremony.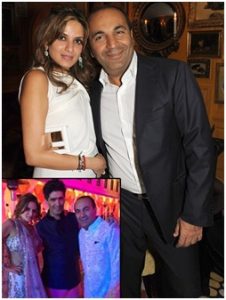 8. Sanjay Hinduja and Anu Mahtani– This was one of the biggest weddings of 2015 when NRI businessman, Sanjay Hinduja, got married to his girlfriend who is also a famous fashion designer, Anu Mahtani, on February 12, in Udaipur. The total cost of the wedding is expected to be around £15 million. There were many Bollywood stars who had performed for the couple in the wedding ceremony. Not only Bollywood celebrities, even the international celebrities like Jennifer Lopez and Nicole Scherzinger marked their presence that night.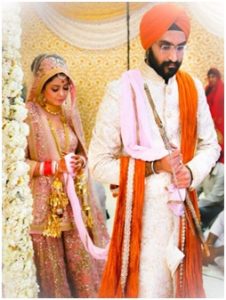 9. Harshdeep Kaur and Mankeet Singh– Popular singer Harshdeep Kaur, who has given some popular songs like Katiya Karoon from Rockstar, Kabira from Yeh Jawaani Hai Deewani, got married to her best friend, Mankeet Singh, on March 21, 2015. The wedding took place in Gurudwara and was attended by many close friends and family members. Harshdeep used Facebook to share the wedding news to the world.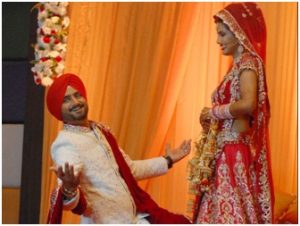 10. Harbhajan Singh and Geeta Basra– Indian popular spin specialist bowler Harbhajan Singh (popularly called Terminator) has recently got married to his long time girlfriend, actress Geeta Basra on October 29th in Jalandhar. It is being heard that the couple is planning to host their marriage reception at Hotel Taj Palace in New Delhi on 1st November 2015. Many Bollywood and Cricket celebrities are expected to attend the ceremony to give their blessing to the newly married couple.
All we can say to the newlyweds that our best blessings are with each one of you.
Image Source– Image1, Image2, Image3, Image4, Image5, Image6, Image7, Image8, Image9, Image10