Game of thrones is simply a sensational TV show; this is no secret to the people who watch it. But there are many individuals who still doesn't watch this classic due to various reasons. To brief up what Game of thrones is all about, I will say that it is a show based on the royal families like Stark's, Lannister's, Targaryen's, Bolton's and many more who are competing each other for the iron throne. In this article I will give you six reasons so as to why you should start watching this classic; if you haven't begun till now.
6 Reasons To Watch Game Of Thrones
1.Characters
The first reason to watch Game of thrones are its characters. The characters created by George R. Martin are so brilliant that it will make you fall in love with them at first sight. Characters like Ned Stark, Jon Snow would surely make you fall in love while at the same characters like Ramsay Bolton, Joffrey Baratheon would make you curse and abuse them.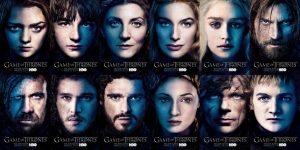 2.Actors
One reason so as to why Game of thrones is such a big success is that the ensemble cast plays the characters so properly and in such a realistic way that it will seriously make you forget the difference between virtual and reality. Kit Harrington who plays Jon Snow is one of the internet favorites while Iwan Rheon who plays Ramsay Bolton happens to be the most hated villain on the show.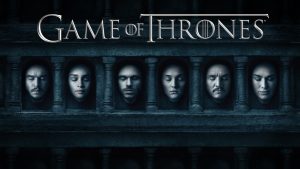 3.Unpredictability
Game of thrones is one show that you cannot predict. This is a major reason so as to why the TV show happens to be the most watched TV show of this decade. Let's say that you love some character and you are sure that they are going to take over the iron throne; well in the next episode you watch them getting their heads chopped off.
4.Direction
Game of thrones are majorly directed by 5 directors. Till now every season had 10 episodes out of which 2episodes were directed by each of the directors. Every director brings a different approach and a different way of getting work done by the actors which makes the TV show a treat to watch for the common masses.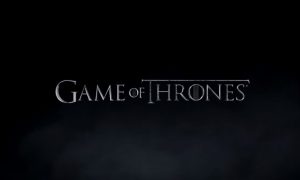 5.Easy to catch up
Game of thrones is no rocket science. The story description is pretty clear but at the same time it has a lot of unpredictability involved which makes it interesting to watch. Game of thrones has done 6 seasons till now which has 10 episodes each. So, if you plan of following this TV show you have plenty of time; since the next season is going to start off from late April. Even if you watch 1 episode a day (not going to happen, it's too addictive) you will be done in 2months.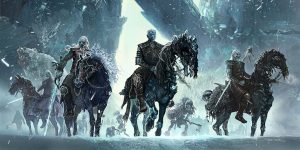 6.Love, Violence & Brilliant story
Like I said the story description of this TV series is simply amazing! The show involves nudity, violence, love stories, wars and many more elements. All these elements when mixed together gives you a hell lot of entertainment and makes you fall in love with the TV series.
So, these are the reasons why you should start following Game of thrones. So what are you waiting for? Ready, Steady, Watch!
Image Sources: Image 1, Image 2, Image 3 & Featured Image, Image 4, Image 5, Image 6.