Be it early morning 6 AM or evening 4 PM, you would find many people craving for that one cup of Hot Chai. For most of us Tea time is always accompanied with some hot snacks and a biscuit or two. Nothing can be more perfect than gossiping with family and friends over a hot cup of tea and snacks. Well in all those sweet moments of the Chai time, let me share one more interesting fact with you today. Do you know Tea is the world's second most popular beverage, after water? And it has over 3000 different varieties? Well our country ranks quite high in the list of top tea-consuming countries. India is also world's second largest exporter of tea, so now get ready to take a look at 5 different kinds of Indian tea which are extremely popular in the country and even across the globe.
5 Most Popular Types Of Indian Tea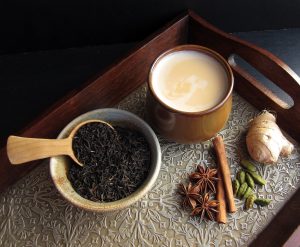 1. Masala Chai
Masala Chai is a highly aromatic and flavourful beverage which is originated in India. Well this Made in India tea is now quite popular all across the globe. The exotic flavours from the Indian spices to that regular black tea makes it totally awesome. The spices used in the masala chai are elaichi, cinnamon, ginger, cloves, and herbs.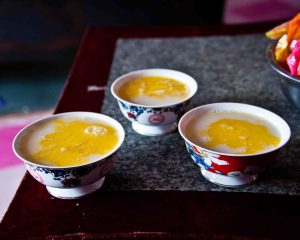 2. Butter Tea
Butter tea is also known as gur gur in the Ladakhi language. This particular beverage is immensely popular in the Himalayan regions. Made in a very traditional way, the butter tea includes ingredients like tea leaves, butter, water, and salt. It is believed that the Himalayan nomads drink almost 40 cups of Butter tea in one single day!
3. Assam Tea
A black tea which is native to Assam. This tea is popular for its body, briskness and a very strong malty flavour. Assam tea is just not popular in India but even across the globe. People across the world know the Assam tea as the breakfast tea.
4. Darjeeling Tea
Another world popular tea is out Darjeeling tea. It comes in many different varieties like, black, green, oolong, and white. The Darjeeling tea is made in a very normal way, but its aromatic smell is out of the world. It is a tea which has powers to soothe one's senses.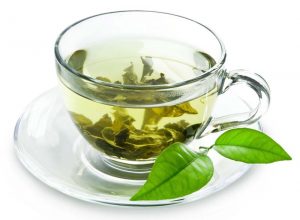 5. Nilgiri Tea
Also known as the blue mountain tea, the Nilgiri Tea is grown in the southern part of the Western Ghats. A dark, flavourful and very aromatic tea. This is another Indian variety of tea which has made a space across the globe.
Many people think drinking tea is harmful for health, but this isn't the case with all these varieties. Trust me these tea's are very beneficial for your health too. It can help to prevent body inflammation, beat fatigue, prevent chapped lips even help in preventing certain cancers, like ovarian and lung cancer. Just make sure you don't drink too much of it as it can make you addicted to it forever.
Image Source: Image 1, Image 2, Image 3, Image 4, Image 5, Featured Image.