Every city across America has malls these days, in fact the options are so many that we often land up confused where to go. Malls are full of stores which sell all different lines of clothing, shoes, exquisite perfumes, chocolates and different household items too. Well as I said there are end number of malls in almost every large city in America, but some of them are exceptionally large malls which have actually turned into travel locations in and of themselves. So let us today take a look at 5 of the Largest Shopping Malls In the United States.
Largest Shopping Malls In the United States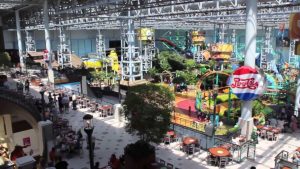 1. Mall of America
Located in Bloomington, Minnesota the Mall of America is one of the largest and most visited shopping malls in the country. It has some 520 stores, 50 fine restaurants and many attractions like the Nickelodeon Universe, largest indoor theme park in the nation and the new American Girl store. Guess this shopping mall is much more than a mall as here the options are unlimited.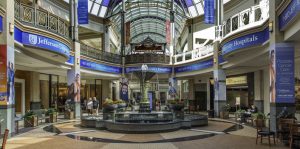 2. King of Prussia Mall
Located in King of Prussia, Pennsylvania the King of Prussia Mall is the largest shopping mall on the East Coast. It featured over 400 stores, 3 food courts with a wide choice of international dining options and much more.
3. South Coast Plaza
One off the most lucrative shopping mall located in Costa Mesa, California in the Orange County. Considering the west coast the South Coast Plaza is the largest mall. It has a sales of over 1.5 billion dollars which is the highest recorded in the United States. The mall is home to over 250 internationally recognized retail shops.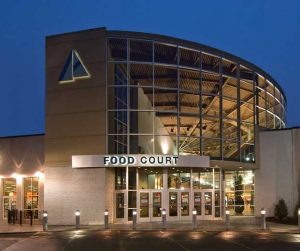 4. Millcreek Mall
The Millcreek Mall was opened in the year 1975. It is located in downtown Erie, Pennsylvania. The mall has a very impressive array of nearly 200 retail shops, five department stores and restaurants and all on a single-floor layout. Shopping at the Millcreek Mall you shopping experience will surely be unforgettable.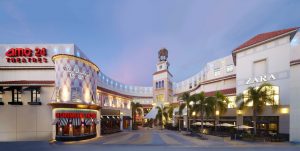 5. Aventura Mall
The Aventura Mall is the fifth largest high-end shopping mall in Aventura, Florida. It was opened in the year 1983. It is a three floor mall which contains more than 300 retail shops, 18 fast food eateries, and many other restaurants. The Aventura Mall is a perfect shopping destination for all those who are looking to spend a fun day in a casual and vibrant environment.
Shopping is always fun and if you visit these shopping malls it would surely be even more fun. Let us know which of the above Largest Shopping Malls In the United States did you visit.
Image Source: Image 1, Image 2, Image 3, Image 4, Image 5 & Featured Image.