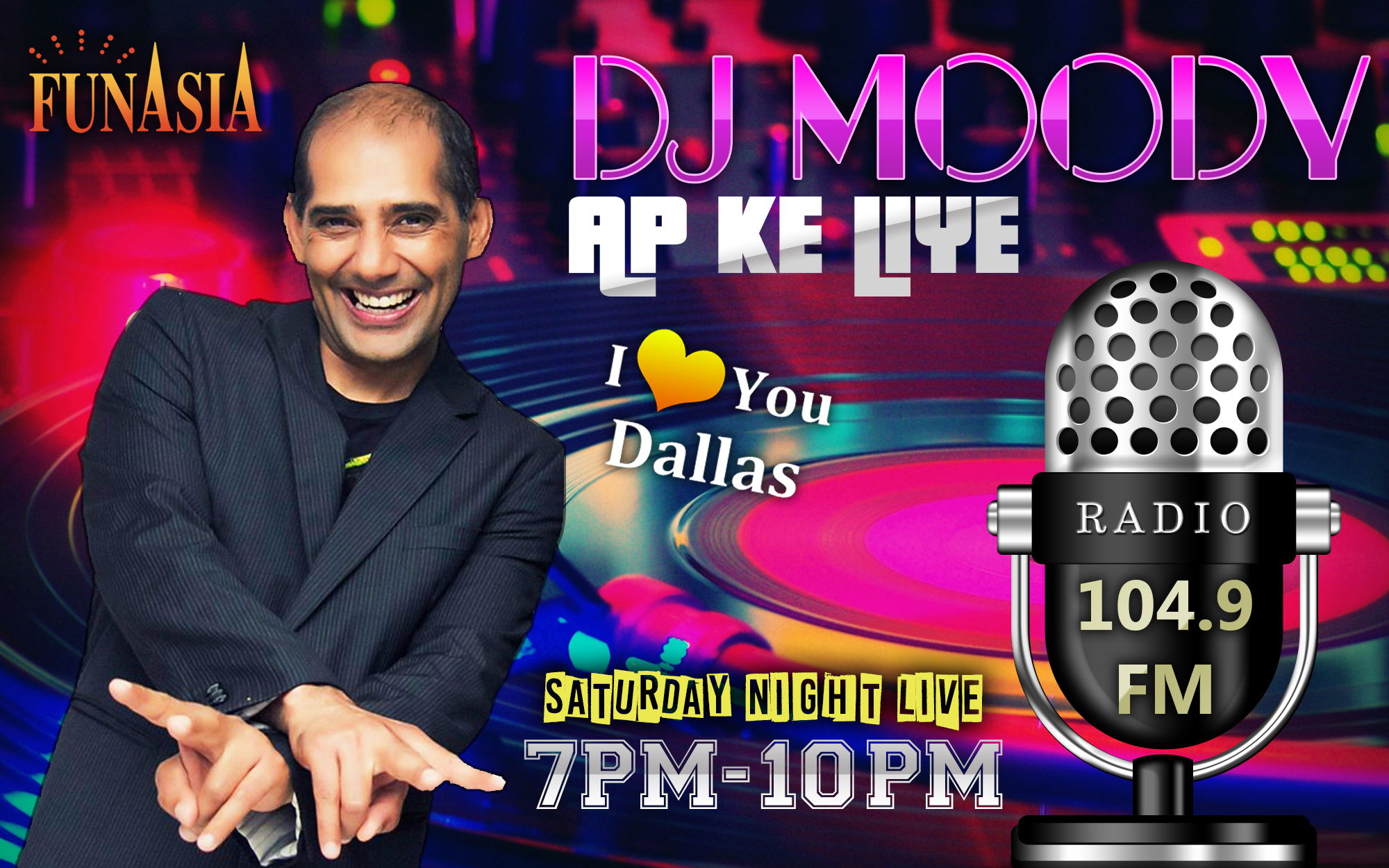 DJ Moody has been in entertainment business for South Asian Community from 2005. President and CEO at 4Visions Entertainment Inc. and RJ on FunAsiA Radio.
4Visions Inc. is an Event management company founded in 2005. Moody Akhtar, President and CEO, launched his vision into the company and initiated an exciting and enjoyable environment for people in the D/FW metroplex. Moody has gained the reputation for hosting fabulous events.
Apart from 4Visions, Moody's impressive career on the radio airwaves has won the hearts of the South Asian community. His charismatic personality and inspiring thoughts, positive attitude is heard on the radio and seen in everything he does. Moody wants to give back to the community by hearing their feelings and thoughts on the radio and telling them that they have everything it takes to make their lives happen. His passion is driven from folks becoming happy, energized and empowered by listening to him.
Now DJ Moody will be in D Town Dallas! For The Event Godavari'sNew Year's Eve Gala 2017 Featuring Nargis Fakhri model and Hit Bollywood Actress and lots of exciting entertainment. DJ Moti, DJ Manish and DJ Moody in the house playing the best of Bollywood and American top 40 music.
Get your presale tickets now at www.FunAsiA.net or call 214-444-3179 for group bookings and meet and greet.
So what are you waiting for? Hurry up and book your tickets now! @www.FunAsiA.net