Children's safety is always the prime concern of parents. Children's activities are very uncertain, but keeping children's safe at home can be easy. Let's take a look at few ways by which you can make sure your home is fun, motivating and safe for your child to grow and develop.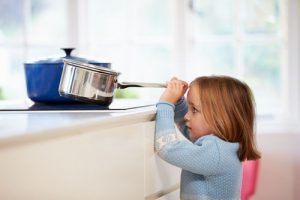 1. Kitchen
Our kitchen area is one of the most dangerous area in the house. Some safety tips to be followed in the kitchen:
• Kitchen Range is properly installed with anti-tip brackets and the rear legs are secured to the floor.
• While cooking ensure you turn the saucepan handles towards the back of the stove.
• All sharp objects, like knives, scissors and choppers should be stored in a drawer which has a childproof lock, or it should be placed in a area that is out of reach for the toddler.
• Food processors and blenders should be stored when not in use. Ensure that you do not leave it on the bench plugged.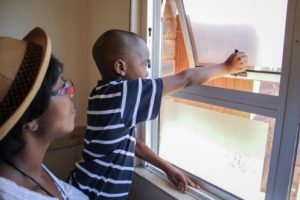 2. Windows
Children's love to peek out of the windows but it's a very dangerous habit , as our babies can fall out of windows .Some precautions that can prevent any accidents due to windows are
• Ensure all windows are locked always when you are not around especially upper-storey windows.
• Ensure Window locks are installed on top of the window frame if possible.
• Try and place all furniture and beds at safe distance from the windows.by doing this children's will not be able to climb up to the windows.
• Always keep education your children to play away from windows and always be around them while they play.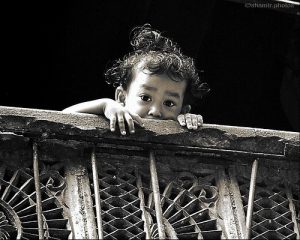 3. Balcony
Balcony is one of the favourite places for the children, we can make it a safe place by:
• Keeping doors that lead to the balcony closed at the time when you are not around so that children can't into it alone.
• Safety guards should be installed across entries to your balcony. Guardrails should be a height of at least 1 m. Prefer guardrails which do not have horizontal bars or footholds, this will restrict your child climb on.
• Objects that can be used for climbing should be kept away from children's, like light weight furniture, pots which are easy enough for a child to drag. Instead try and use furniture that are heavy in weight instead of plastic ones.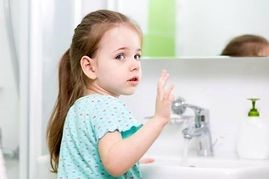 4. Bathroom
Few tips to keep your child safe in the bathroom area:
• Hot and cold taps should be marked clearly, try installing safety taps that children's cannot turn on.
• Keep the lids always on over the buckets so that children do not fall into them.
• Cleaning products and chemicals should always be kept out of reach from your children.
• Medicines, hair products, razors and poisons should be stored in a cabinet which has child proof locks.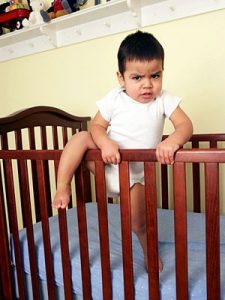 5. Bedroom
Always use a very safe crib for your children it should have a snug-fitting mattress which cannot get pulled away from any of the corners by your little one. The gaps in the crib should be at least 2 inches, so the child's head doesn't get stuck. Place the crib away from the window. All drapery and blind cords should be removed from around the crib.
You should never lock a toddler into the room alone.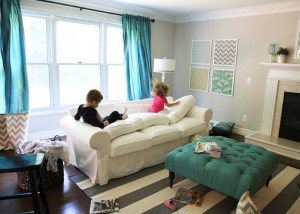 6. Living areas
These ideas can help you childproof your living rooms and bedrooms:
• Try to avoid using loose floor coverings, instead Lay anti-skid mats under the rugs, or roll any floor coverings away.
• Cover the empty electrical sockets with plastic socket covers.
• Ensure that you quickly clean any spill on the floor to avoid children's from falling.
• Folding furniture should have a locking device to avoid collapsing when used by children's.
• All wooden or metal furniture should have very strong joints.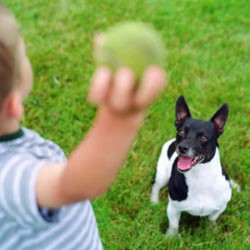 7. The Family Dog
Dog bite related injuries are a very common hazard for kids who have pets at their homes; it is seen that majority of dog attacks take place at home or in familiar place by a pet dog that belongs to the victim's family or a friend. The Safest strategy would be to never leave your child alone with a dog. As dogs can become aggressive and are likely to attack. Always educate your child to be calm with dogs and to never tease or disturb a dog who's eating, sleeping, or caring for puppies.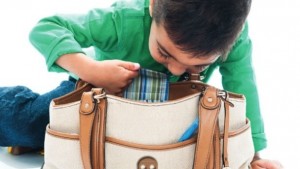 8. Grandma's Purse
Any cosmetic bag, backpack or a suitcase that a guest brings into your house may contain dangerous items which could, choke, or injure your child like such as medications, change, pen caps, safety pins, scissors, and matchboxes. So be very careful when you have any friends or relatives visit, ensure all purses and luggage are placed safely in a closet or room which is out of your child's reach.
9. Power Windows
Power windows in car have caused hundreds of children to lose their fingers or injure their wrists or hands every year. In case your car's power windows have automatic switches, always use the lock-out function so your child cannot manually operate them from the backseat. Always double check before raising the window from the driver's seat. Always be with your child, never ever leave your child alone in the vehicle.
10. Emergency numbers
Make a list of emergency numbers which should always be near your telephone or stored in your mobile phone. This list should include:
• police
• ambulance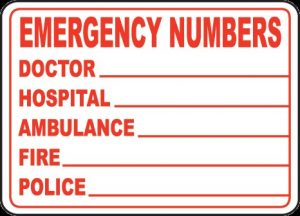 • fire department
• Poisons Information Centre
• local children's hospital
• family doctor
• all-night chemist
• Neighbours
• Relatives.
Children are always very curious. They always like to explore new things. No wonder sometimes even the least harmful room can be a big store of dangers for them!
We discussed many measures that can help you to protect your child from injury or accident in the house. Please remember this is a very basic list, at the end it all comes to you own supervision.
Image Sources: Image 1,Image 2, Image 3, Image 4, Image 5, Image 6, Image 7, Image 8, Image 9, Image 10, Featured Image.