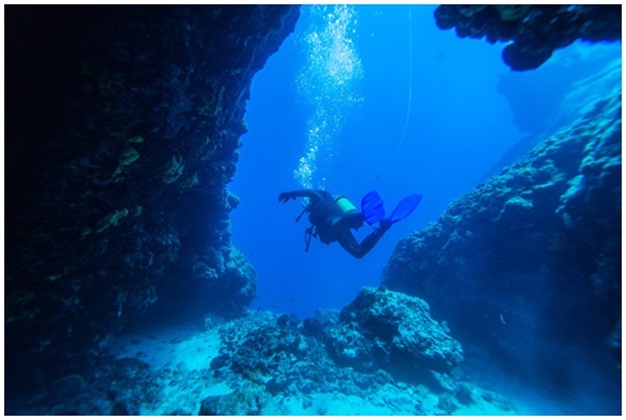 Do you want to experience something that can make you feel your heart coming out of your body, then try out these adventure sports. In the past these sports were used to be carried out only by professionals and thrill seekers, but now a days it seems to be little common as even tourists and vacationers are also trying to have fun.
Here are the 10 adventure sports to try at least once in a life-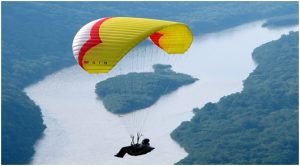 1. Para Gliding– Para Gliding is one of the adventure sports that need training and support before actually experiencing the game itself. Para Gliding is basically a foot launched aircraft in which individual fly high in the sky on the light weighted aircraft that is shaped by the attached suspension lines.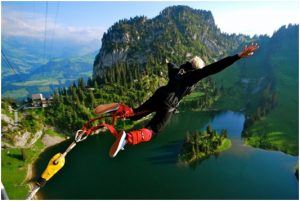 2. Bungee Jumping– Bungee Jumping is something in which an individual jumps from a very high structure with the elastic cord attached to the individual. This is some of the dangerous and thrilling experience of one's life as the jumper is actually freely falling from kilometers of heights and the cord attached to the jumper's body recoil back. Before trying this sport make sure you are mentally and physically fit enough as it can cause serious injuries.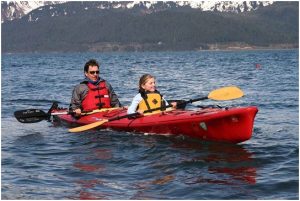 3. Canoeing and Kayaking– These are actually both different water sports which are full of thrill and adventure. The difference between Canoeing and Kayaking depends upon the position of paddlers and the number of blades. The main action starts when the boat is taken in the current river water or the waterfall. Make sure you know how to swim before trying out this sport.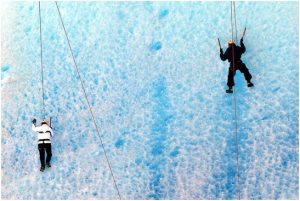 4. Glacier Climbing– This sport is specially played in those countries where heavy snowfall happens to occur. You have a be very active and fit to enjoy glacier climbing as here you need to perform a hiking activity along the glacier. In a meanwhile do not forget to carry your equipment with you while trying to climb a glacier.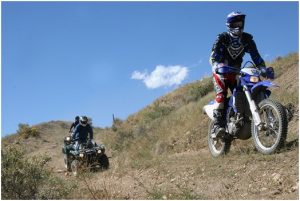 5. Dirt Biking- If you love bike riding then you will definitely love this game. Here you are provided with the light weighted bikes that have higher suspension forks and rear shocks that don't let you feel large jumps and obstruction. Riding a bike on a muddy, rough and rocky region is really a great fun to enjoy.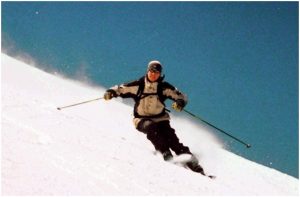 6. Skiing- Skiing is the sport in which skier glides over the snow with the skiing boots on. If you are planning to take up this sport challenge then don't forget to take away for skiing boots and skiing bindings along with you as little carelessness can cause severe knee injury along with the risk sliding.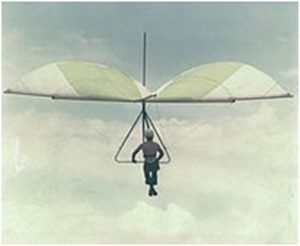 7. Kite Wing– This is another thrilling sport where one fly in the sky using the power of the wind. The wings of the kite are designed in such a manner that it provides lift to the rider and can speed upto 90 km/hour depending upon the speed of then wind.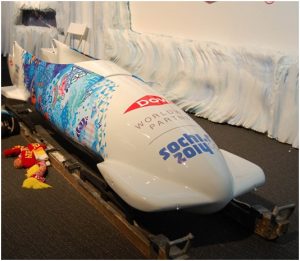 8. Bobsledding– This is also one of the game in which you have to slide down an ice covered incline hill track with full of twist and turns. Make sure you don't take a wrong turn else it may cause serious injury.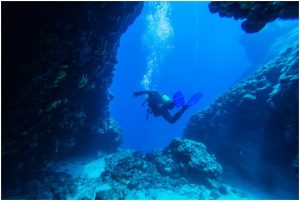 9. Scuba Diving– Scuba diving is one of the best water sport game in which you get a chance to explore a life that exist within the water bodies. It may not be required for diver to know the swimming, but yes, he/she should be aware of the basic rules and regulation that are required for this sport. Just try Scuba diving and see millions of fishes and coral reefs around you.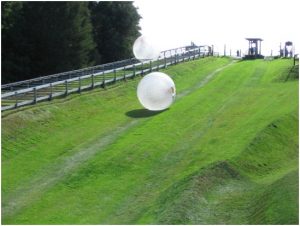 10. Zorbing- Here is another heart throbbing sport called Zorbing in which you are sealed inside a huge inflatable, shock absorbing ball. Here you will feel the experience of rolling down the hill slopes.
These sports are thrilling and adventures, but at a same time do take safety precaution with you as these can prove dangerous at a same time.
Image Source– Bing.com