We are talking about the sequel to the 1986 classic movie Top Gun. Lot of talks have been going on for quite some time now, but it seems that now this rumour is turning into some reality. During the premier of the new Mission Impossible, Tom Cruise was asked about his thoughts on the potential sequel of Top Gun. His response was very much positive with a twist that he's up for it, as long as he actually gets to be in an F-14 again.
This sequel will revolve the culture clash between old school aviation and the new generation of unmanned drones as per the film's producer. He also added that the movie will be in 3D and shot for Imax.
While we wait for another hit from this fabulous actor, quickly take a look at Tom Cruise 7 Best Roles-
1. Vanilla Sky
Post working in Jerry Maquire, Cameron Crowe and Tom Cruise reunited to recreate a 1997 Spanish movie 'Open Your Eyes'. The story was about a man arrested for murder that tells the crazy story of his life to a police psychologist. The movie was full of twists and turns, but somehow many critics did not give good reviews. But the public proved them wrong and this movie grossed over $200 million.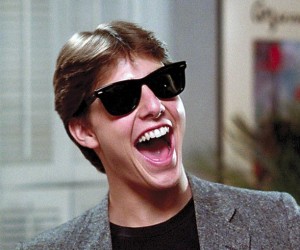 2. Risky Business
This movie was the exact moment from when Tom Cruise became a movie star. This movie was loved by kids everywhere, a story of an ambitious rich kid who finds himself in the world of high-priced prostitutes and dangerous pimps. It was also very well appreciated by the critics and it also became one of the biggest films of the year.
3. The Last Samurai
Released in the year 2003, This is a story of a 19th-century American Civil War veteran, who was captured by Japanese samurai warriors and gets converted. The story didn't really promise much at the beginning but, this movie grossed $450 million and even received very strong reviews.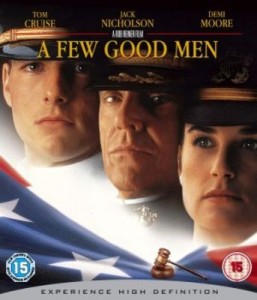 4. A Few Good Men
Directed by Rob Reiner, the movie has a cast of all-star team which included Tom Cruise, Jack Nicholson, Demi Moore, Kevin Pollack, Kevin Bacon and Kiefer Sutherland. Released in 1992, the story is about two U.S. marines who are charged with murder. This movie was inspired from a 1989 play, which was written by a young Aaron Sorkin.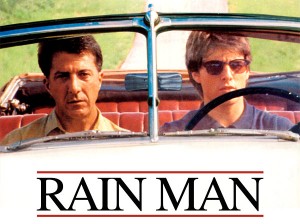 5. Rain Man
The movie came with an awareness message about Autism, but sadly couldn't do much. However, it was a very enjoyable movie. The movie wanted to focus on Autism but the movie wasn't really about autism. To put it simply, it was about two very different brothers trying and learning to love each other. This movie won an Oscar for Dustin Hoffman and showed the world that Cruise could handle a more serious sort of film.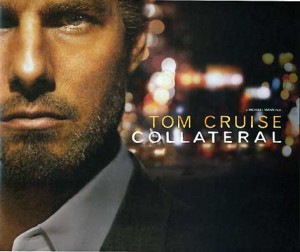 6. Collateral
One of the most nuanced performances made by Tom Cruise in the modern era, or any era of his career. He played Jamie Foxx in this movie which is a role of Vincent. The story revolves around a normal guy who is in Los Angeles for a couple of days, with some time and people to kill. Played quite well by Cruise, we can call him a cold
hearted villain.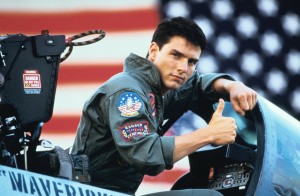 7. Top Gun
This movie took this movie star to a whole other level. A story of an ace pilot who finds himself at the Top Gun Naval Flying School, he is forced to compete with the best in the country. A sequel is on the way which is as expected to feature Cruise himself.
Cruise has been a tireless superstar and been under the spot light for decades. So whether you love him or hate him, appreciate or are embarrassed by him, no one can deny the talent this superstar has.
Image Source: Image 1, Image 2, Image 3, Image 4, Image 5,  Image 6, Image 7 & Featured Image.