Sri Lanka has put a temporary ban on all the foreign kidney transplants after a series of allegations hovering that some Sri Lankan hospitals are harvesting organs from donors and patients from neighboring India. The Indian police have informed them that they are investigating alleged organ sales. Here is a list of 8 facts you should know about this ban on kidney transplants for foreigners:
Sri Lanka bans foreign kidney transplants!
1. Why kidney transplants banned?
The Sri Lankan government put the ban after receiving the information from the Indian police that they have detained three men who were running an illegal racket from Andhra Pradesh. These men have allegedly recruited around 60 people to travel to Sri Lanka for giving away their kidneys to Indian patients.
2. Not a permanent ban!
Although the Sri Lankan government have put a ban on the kidney transplants for foreigners; but there is relief news that the ban is not of the permanent nature. It has been clarified that the ban is a temporary ban.
3. A setback for the Indian patients!
This ban from the Sri Lankan government is considered as a major setback for the genuine patients from India and even some other countries. The patients who were pinning hopes on this nation are now in a quandary!
4. Investigation on doctors!
According to the reports, the police is investigating on the involvement of various doctors in 4 Sri Lankan hospitals. The names of the four hospitals are Nawaloka and Western Infirmary, who didn't commented on allegations; and Lanka Hospitals and Hemas, who said that they follow all the rules.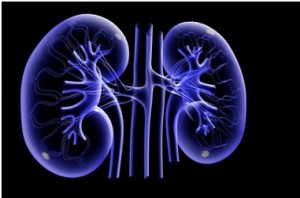 5. What the rule book or law says?
Just like India, any sale of organs for money in Sri Lanka is against their laws. Also, any organ transplant operation has to be approved by the Health Ministry. But, when it comes to 'unrelated' kidney donation; the country have flexible laws rather than stringent ones.
6. Why Sri Lanka preferred for kidney transplants?
With easy connectivity and low cost of transplantation; Sri Lanka has emerged as a hub for organ donation. Also, the flexible laws with regards to kidney donation make it a perfect place for the patients to go for kidney transplantation.
7. Not a first Health Ministry investigation!
This is not the first time, a Health Ministry investigation into organ transplants has been commissioned in Sri Lanka. All the private hospitals of the country were inspected in 2014, following the reports of illegal kidney transplants in local and Indian newspapers. However, no legal action had been taken at that time.
8. Danger of post-transplant infections too!
However, it's also been said that a number of those operated there returned with post-transplant infections. So, it's not that safe there but due to the flexible laws, patients are willing to go there.
So with increased commercialization, social exploitation and middlemen, is this move from the Sri Lankan government banning foreign kidney transplants correct? This is a serious issue with regards to the genuine patients who have limited options including dialysis and transplantation!