Multiple Grand Slam winner Sania Mirza is only 29 but the iconic sportswomen has put together the story of beating incredible odds to get to the top of the tennis world in a new book.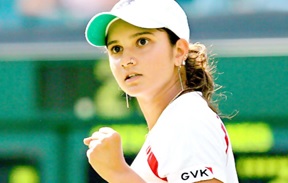 Sania Mirza, who turned an instant sensation after she won the Wimbledon Championships girls' doubles title at the age of 16 and went on to register 41 consecutive wins with her doubles partner Martina Hingis, talks about her journey and its hardships to become the Tennis World Number One.
In "Ace Against Odds," which was launched in Hyderabad, New Delhi and Mumbai by Shah Rukh Khan, Parineeta Chopra and Salman Khan respectively, Sania narrates stories — both on and off-court including the numerous controversies that she unwittingly found herself to be in the centre.
Penned with the help of her father Imran Mirza, the book has a glowing foreword by "partner and friend for life" the Swiss star Hingis who describes Sania Mirza as a "phenomenon" with a dangerous forehand and whose tennis is "magical and almost mystical."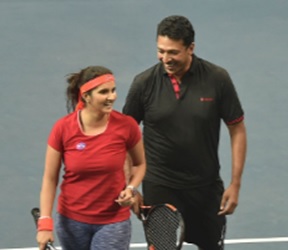 Another tennis ace and mixed double's player Mahesh Bhupathi writes in the introduction that he believes that she has been instrumental in changing the face of Indian sport.
Her book talks about the constant public scrutiny of her personal life – be it the fatwa against her, the surgeries she underwent, marrying Pakistani cricketer Shoaib Malik, her comments on pre-martial sex or as Bhupathi says how "random folks asking why she had to play tennis wearing a skirt!"
At the US Open 2005, Sania says she was unprepared for the the fascination with everything she did.
"If it was the T shirts at Wimbledon, it turned out to be the nose ring at the US Open. Everything I wore was interpreted to be a symbol of rebellion. Maybe it was the foreign media had never seen a young Indian girl on stage before. Maybe I did not fit the American idea of a typical Indian woman.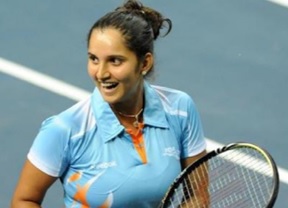 "The ring soon became a symbol of a cult status I was quickly gaining in public consciousness. It began to be marketed in India as the 'Sania nose ring' and the tiny piece of jewellery became a rage amongst young girls."
The jovial side of Sania Mirza is revealed when she talks of her childhood friend, who does not have any clue about tennis but had come to meet her at Wimbledon and failed to recognize Roger Federer or then number one Jelena Jankovic despite talking to them.
Sania has written about her matches with players such as Serena Williams and Maria Sharapova and how she was tongue tied in the presence of her idol Steffi Graf.
The tennis star says it is her dream to improve the country's record in the sport. "Is it not disappointing that Leander, Mahesh and I are only the three players to have won the Grand Slam title in the history of world tennis?" she writes.
She dreams of developing a world class academy in the country and to churn out top-level juniors and professional tennis players.
"This is the kind of facility that I badly missed being able to use while I was developing as a youngster," Sania Mirza says.
Source: Rediff
Image Source: Image 1, Image 2, Image 3, Featured image