Earthquake is definitely one of the many things in life which a human being doesn't want to face in real life. But this is one of the many things in life in which we humans do not have any control on. Yesterday was a pretty disastrous day for all of mankind, not one but two earthquakes happened in two different regions. The effected areas were Myanmar and Central Italy. Like we all know earthquake brings devastation along with it. In this article I will tell you all you need to know about the earthquake in Central Italy & Mynmar.
All You Need To Know About The Earthquake In Central Italy & Mynmar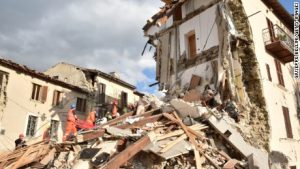 1.According to reports the epicenter of the earthquake in Central Italy was near Amatrice and Accumoli and was relatively shallow at about 2.5 miles underground. Since Italy sits on two fault lines it makes it one of most seismically active countries in Europe.
2.The death toll due to the devastating earthquake in Italy is increasing hour after hour. It has already created hue and cry in the state. Till now 247 poor souls have lost their lives. The rescue teams are using dogs, bull dossers and even their bare hands to look and save the remaining survivors. More than 380 people have been injured due to this disaster.
3. Amartice was voted one of Italy's most beautiful historic towns last year and now the town has just vanished. A regional engineer estimated that almost 80% of the city's medieval center has been destroyed. Matteo Renzi who is the Italian prime minister has expressed that right now they feel terrible pain; he also said that Italy is a family which has been hit and struck but they are not going to be stopped. He also said that that from tomorrow and the few upcoming months to come they would be working on reconstruction.
4.Taking about Myanmar, a 6.8 magnitude earthquake had hit the state which has damaged pagodas in the ancient city of Bagan which has killed at least one person.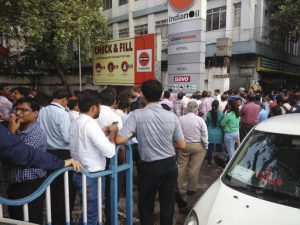 5.Around 66 stupas have been damaged and tremors of this earthquake was felt as far away as India, Thailand and Bangladesh spreading panic in these countries. Last year a lot of catastrophic damage had occurred in these countries due to Nepal's earthquake due to which people got even more scared.
This was all we knew about the earthquake in Central Italy & Mynmar.We hope that in the upcoming days we don't have to face earthquakes and may the poor souls who lost their lives in this natural disaster rest in peace
Image Sources: Image 1, Image 2 & Featured Image, Image 3.