Game of Thrones is about to end. Just two more years and we would be reaching the season finale. HBO has been keen on producing a Game of Thrones spin-off, and why not? There are many things on which they could work on like Robert's Rebellion, Mad King, Rhaegar Targerean or may be even Jon Snow. In amidst all of this, HBO has managed to pull off another stunner. WestWorld just made its debut to the TV screens and this series might prove to be a bigger success than the Game of Thrones. The season premiere got more Television Rating Points(TRP) than any other HBO show. In this article I will give you 5 reasons so as to why you should be watching WestWorld.
5 Reasons Why You Should Watch WestWorld
1.A Total Different Concept
The first reason so as to why you should watch WestWorld is that for the first time in many years I have watched something which is completely different from the rest. Action, comedy, science fiction are the basic genres. WestWorld is also a science fiction but the concept is pretty different which makes it exciting to watch.
2.Fill Up The Wait Period Between Game Of Thrones
We all know Game Of Thrones season 7 would be premiering next year in June or July. WestWorld is a perfect show which could be enjoyed as an alternative to Game of Thrones. I am sure the upcoming episodes will in dice people even more to watch it.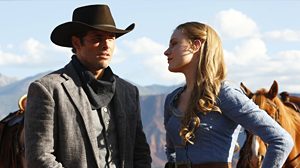 3.Acting Skills
The acting by the lead actors in simply marvelous. This is a clear indication so as to why HBO TV series are such a big success. They never compromise with the quality of the actors which is a thing which should be really appreciated.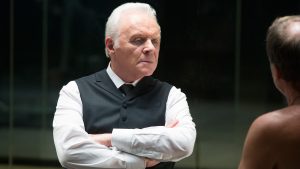 4.Story
Like I said the concept of this TV series is totally different. It would be very difficult to provide a gist so soon. Let's just say that it should be a very interesting series to watch. The way the first episode ended made people wondering, what's next?
5.Thriller
It is a stunning thriller. A thriller is something which makes a person read or watch more and more. WestWorld exactly does that. The series premiere was really great and I think they would be carrying good momentum to their second episode.
Image Sources: Image 1 & Featured Image, Image 2, Image 3.