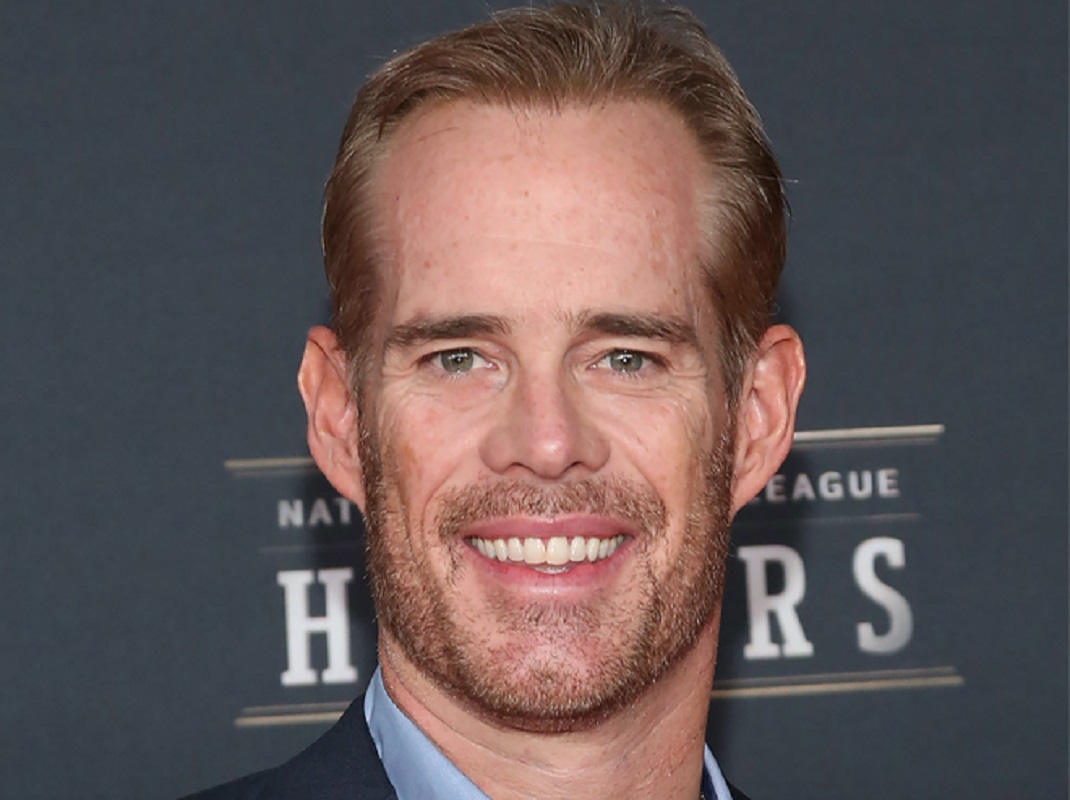 In the year 2011 Fox Sports' Joe Buck told the viewers that a virus in his vocal cord caused problems with his voice. But that wasn't the reality, as he now reveals the truth that it was actually due to a hair plug addiction. Let's take a look at the whole Hair Plug Addiction story of Joe Buck and also check out 5 popular celebs who had hair transplants in this write up.
Joe Buck's Secret Revealed: Hair Plug Addiction
1. Reveals His Story In His Upcoming Memoir
Joe Buck has revealed the full story on his Hair Plug Addiction in his upcoming memoir, Lucky Bastard: My Life, My Dad, and The Things I'm Not Allowed to Say on TV. These will be released on Nov. 15. Thursday on Sports Illustrated a preview of the book was published.
2. Losing Hair Was Buck's Biggest Fear
In the book Buck reveals that one of his biggest fears growing up was for losing his hair.
3. Buck's First Hair Replacement At Age 24
In the year 1993, when Joe Buck was just 24 years was when he got his first hair replacement treatment done. Joe Said – "I, Joseph Francis Buck, became a hair-plug addict."
4. Had Several Hair Plug Procedures In New York
Buck revealed that he would fly back to New York whenever he had a break in his Fox Sports schedule for more hair plug procedures. "Broadcasting is a brutal, often unfair business, where looks are valued more than skill," Buck adds. "I was worried that if I lost my hair, I would lose my job. O.K., that's bull—. It was vanity. Pure vanity. I just told myself I was doing it for TV."
5. Buck Lost His Voice In 2011 And Lied
Buck had undergone his eighth hair replacement procedure in the year 2011. Post the procedure was done and when he woke up, he found that he had lost his voice. That time he thought it was because of the recent stress in his life and something used in the procedure actually paralyzed his vocal cord. That time the situation was too embarrassing and at the same time scary for Buck, hence he landed up lying to everyone.  Buck said "I said it was a virus. I didn't say it was an elective procedure to add hair to the front of my head. It was embarrassing," he says in the book. "Any surgery done to improve one's looks is not really something someone wants to talk about. So it's very cathartic to get this out."
6. Addiction Took Buck Over The hope Of Looking Younger
Buck went for numerous hair plug procedures and all was in the hopes of looking younger, with fuller, thicker hair.
The memoir discloses that though Buck would consider getting another treatment done, but he has not had hair replacement surgery since 2011. Buck Says "I'm a flawed, hard-working, hard-trying person. I didn't write this book to change anyone else's life," he notes. "I wrote this book to be as open and as honest as I can be."
5 Popular Celebs Who Had Hair Transplants
1. David Beckham
David forgot to focus on his receding hairline and all the credit goes to his packed ad schedules apart from playing soccer and appearing for other promotional campaigns. But this handsome hunk never panicked about it, but went bald and made it a fashion statement. Beckham stayed like that for some time and then suddenly appeared before the media with golden brown wavy thick hair. That was the magic of hair transplant technology.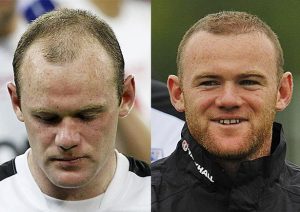 2. Wayne Rooney
Wayne Rooney the immensely talented soccer player of English national team had underwent a hair transplantation at the age of 25. He too faced excessive hair fall which resulted in premature baldness.
3. Elton John
During his mid 70's he experienced hair started thinning and post that came a time when he turned practically bald! Elton being one of the most popular celebs of his time gave utmost importance on maintaining his persona at that moment of time. Well the results were quite obvious he opted for hair transplant.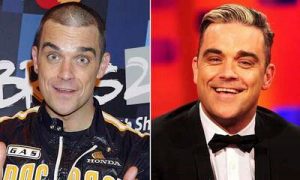 4. Robbie Williams
Robbie Williams is an immensely popular singer and occasional actor; he too experienced thinning of hairline during his early 40's. Well he is a sex siren and he would never go bald. So? He instantly opted for an hair transplant.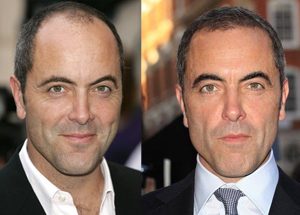 5. James Nesbitt
A stand-up comedian, actor, and presenter, known for his BBC television serial Murphy's Law. He won many awards, accolades, and strong social status. But then came a time when his thinning hairline came into notice. However James was quite honest about the receding hairline and soon he went for an hair transplant.
It doesn't matter how you look, but if you have a head full of hair it always adds an advantage to your overall appearance. Guess these starts would go for any possible way to impress their audience.
Image Source: Image 1, Image 2, Image 3, Image 4, Image 5, Image 6, Featured Image.