Netflix Originals has seriously created an impact on people. Unbreakable Kimmy Schmidt, Orange is the new black, Daredevil are just examples of the kind of web series they have been producing in the past few years. Another stunner which I came across the weekend was Stranger Things. We tend to like Horror films but for some us they never satisfy us because many of us don't believe in paranormal activities. Well Stranger Things is a bit different from usual horror. Which is why you should definitely watch it. In this article I will give you 5 reasons why you should watch Stranger Things.
5
Reasons Why You Should Watch Stranger Things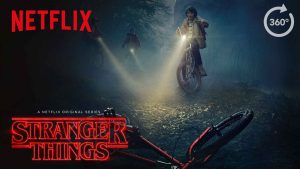 1.Different Concept
Like I said that this is a different kind of horror. It is more like a science fiction presented to the audience with horror like sound effects. And the antagonist is not actually a ghost; so for all those who don't watch horror films due to disbelief into all these things; they can watch it since it is not a usual horror TV series.
2.Story
This is something which I loved. On the end of every episode you will have the urge to see the next episode as soon as possible. Personally, I got so engrossed into this that I watched 4 episodes of roughly 1 hour, back to back without a break. Thanks, to Netflix who have the tendency to release all episodes at once.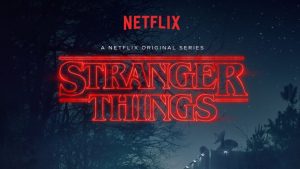 3.Acting
The whole crew is amazing. We all know that adult actors are bound and generally deliver the performance which an audience looks for. But in Stranger Things, a vast portion of their story is depended on child actors. The 8-11-year-old children have certainly nailed it when it comes to their acting performance.
4.Brief
The first season comprised of just 8 episodes. Each episode is roughly of 1 hour each and has been made extremely brief. The directors have made sure that Stranger Things stuck to the point and delivered no non-sense scenes.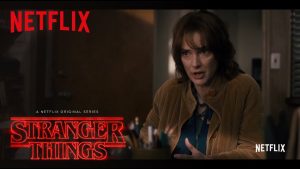 5.A Stunning Thriller
A thriller is something that makes you engrossed so much that you will have the urge to go on and on. Stranger Things is a stunning thriller which makes the audience stick to the end of their seats. It is just of 8 episodes, so if you are free this weekend then you can finish Stranger Things off this weekend only.
Image Sources: Image 1 & Featured Image, Image 2, Image 3.