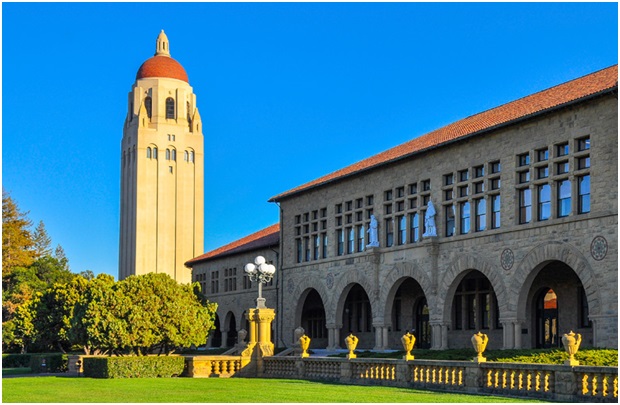 Thinking about studying in the United States can be overwhelming, especially since there are so many options of where to study. There are almost 150 best universities and colleges in the United States. And, what classy thing is the fact that wherever you want to study in the US, a top class university will not be far away from you! In total, there are around 128 different cities, which appeared in the ranking. And with this figure, it is evident that almost all the states are represented in the best universities list. So, here is a list of 5 best universities in the United States:
Best universities in the US!
1. Princeton University!
With a history that stretches back to more than 200 years, Princeton University is a prestigious Ivy League university. Princeton's campuses are located about an hour away from both Philadelphia and New York City. All the students are required here to do independent research as part of their degrees.
2. Harvard University!
Coming in the best ranking almost every year, Harvard University is probably the world's best-known university. Founded in 1636, it is also the oldest higher education institution in the United States. Harvard is reputed for physical sciences, art and humanities, social sciences and engineering and technology.
3. Stanford University!
Based right next to Silicon Valley, the Stanford University has played a prominent role in encouraging the high-tech industry in order to develop in that area. Stanford's campus is thought to be one of the world's most beautiful campuses! It is also highly competitive as its admission rate stand just over 5 percent.
4. California Institute of Technology!
CalTech has an impressive number of successful graduates and affiliates from its campus. Its alumni include 34 Nobel prizewinners, 6 Turing Award winners, 5 Fields Medalists and a number of national awards. The university appears best in the field of physical sciences, engineering and technology, and life sciences.
5. Massachusetts Institute of Technology!
MIT is renowned for cultivating a strong entrepreneurial culture in its students. This can be seen in many alumni, who have found notable companies such as Intel and Dropbox. MIT University appears in the top 5 list in the art and humanities, engineering and technology, physical sciences, and social sciences.
Yale University, University of Chicago, Johns Hopkins University, Cornell University and University of Pennsylvania are the other best universities in the United States.
Image Source: Image1, Image2, Image3, Image4, Image5, Featured