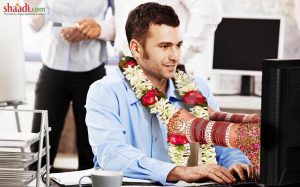 Shaadi.com is the most visited and largest matchmaking site. There are others sites as well on the internet but the matches and support which you get here is absolutely amazing. This site provides matches according to your profile.  But there are things that you should not do on shaadi.com to get a good life partner, which are listed below:
1. Fake Profile: Shaadi.com is a matchmaking site and that's why you should not fake your profile details if you are really searching for a good life partner. If you give false personal details here then the matches you will get, will probably not be your perfect match.
2. Don't Hide Anything: If you really want someone to be your life partner then it's better not to hide anything from him/her. If you keep something to yourself and if that person come to know about it from somewhere else then you will definitely get into a big mess because everyone wish to have a partner who never hide anything from him/her. All that matters is trust and for this you have to be open to him/her and tell everything which he/she should know.                                                                                                                                         
3. Never Try to Impress Anyone with Fake Promises: If you want impress anyone then you should make genuine efforts and tell them what you feel. Be confident for what you are saying because if you are faking it then you will probably get caught and this generally happens in the case of men. Men always think they can do anything but they always get caught when they are lying. So it's better you try to impress by heart and not by the internet stuff because you know your partner well, not the internet.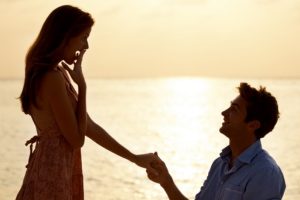 4. Avoid False Efforts: If you want to win someone's heart then you should probably do what your heart feels for that person because things done by heart can win anyone's heart.

5. Avoid Talking In a Rude Tone: We all know first impression is the last impression. If you first talk does not have a good impact on the person whom you would be talking with, then he/she will surely loose interest in you as they will assume that you don't know how to talk to someone then how can he/she will manage to think of leading a life with. So be careful with your words.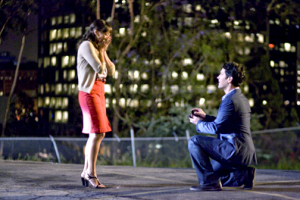 6. Never Try To Force Your Decision: One should be very careful in talking to someone. You should never try to force someone to do things which they don't want to do as this will irritate the most to everyone.

7. Never To Rush For Anything: Never rush in talking to someone.
Always be calm and cool so that the opposite person gets to know you more, and you will also get time to think for something to make that person feel special.                                                                        
8. Avoid Being Shy: Being shy is not a bad thing but not good in every situation b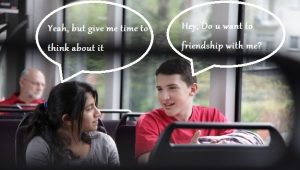 ecause you won't be able to express your feeling or tell what actually is going in your mind. If you have something to say, then just say it to that person so that they can know you and your feelings.
9. Don't do Boring Talks: Always try to make your talk interesting and cool so that the opposite person gets attached to you. Try to avoid talking things that will not interest you partner. Just make your talk good enough so that she is engaged in talking to you and slowly you will have a nice impact on him/her.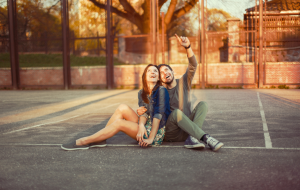 10. Don't Pretend For Anything: If you want your partner to being yours only then never try to pretend for someone who you are not. Just being the person you are, will do a lot of your work on your behalf and the rest will done slowly.
Image Source: Image 1 Image 2 Image 3 Image 4 Image 5 Image 6 Image 7