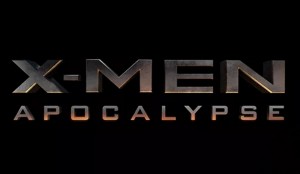 X Men are back! And after looking at the trailer of the series latest venture it won't be wrong to say that this movie might turn out to be the biggest hit in the X men movie franchise. The movie has been directed by Bryan Singer, the same person who directed the previous prequels, X-Men: Days Of Future Past (2014) & X-Men: First Class (2011).
The film has been produced by 20th Century Fox, Marvel Entertainment, Bad Hat Harry Productions and three other companies. In case, you didn't have a chance to watch the trailer, you can watch it below; I am writing six facts which you should know about X Men Apocalypse.
X Men Apocalypse: Facts
1.If you are no stranger to X Men franchise, then you should be knowing that there are many X Men characters. In this film you won't be seeing one of the most famous X-Men character, "Wolverine". You would have a chance to see characters like Professor X, Mystique, Beast, Cyclops, Jean Grey, Havok, Quick Silver and Night Crawler.
2.The film was announced in 2013, the film's casting started in October 2014 and the principal photography had begun on 27th April 2015. The film ended its production on 4th September 2015 and is set for a release on 27th May 2016.
3.The film would be releasing in 2D and 3D. Jennifer Lawrence, James McAvoy and Nicholas Hoult would be seen reprising their roles as Mystique, Professor X and Beast respectively.
4.Bryan Singer had said that the film's focus would be on the origin of the mutants and would feature the younger versions of Cyclops, Storm and Jean Grey.
5.The film has been set in 1983 and would be completing a trilogy which had begun with 2011's X Men: First Class. Expect to see characters like Jean and Cyclops to played by new actors. Jean is to be played by Sophie Turner while Tye Sheridan would be playing Cyclops.
6.The film has already got 5,219,100+ Views, in just a day which tells us enough about the film's popularity and the kind of craze which the franchise enjoys with its fans.
Image Sources: Image 1,Image 2,Image 3 & Featured Image.
Video Source: YouTube.
Meet the Author