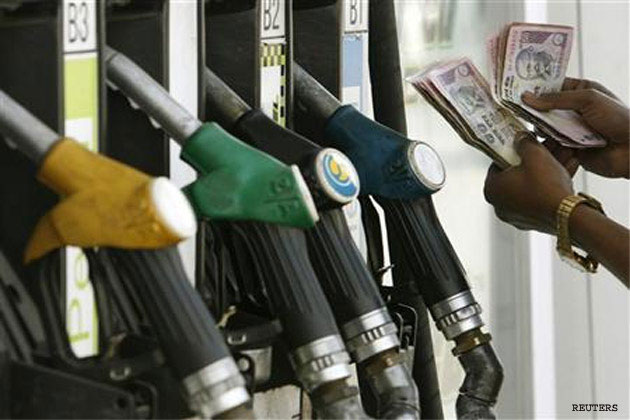 Any hike in the price of petrol and diesel definitely affects people from every sector. Indian Government has increased the price of petrol by Rs 3.07 per litre and diesel Rs 1.90 per litre in Delhi. Making the price go up to Rs 59.68 for petrol and 48.33/litre diesel. Petrol price in Kolkata, Mumbai and Chennai will cost Rs 63.76, Rs 65.79 and Rs 59.13 a litre respectively.
This is a fact that India is the world's fourth largest consumer of energy right now. Even though the per capita energy consumption in India is quite low. In the last few years, we have witnessed a huge number of increase of private vehicles which directly increase the overall domestic consumption of petrol and petroleum product in India. As such, if any changes are made in the price tag of petrol and petroleum products in India by the Indian Government, then indirectly the common man are affected.
Increasing demand for the petrol than supply is a leading factor of its rising price in India. It is not just that, you even need to pay the higher price for just petrol and petroleum product. In India commodities are transported on vehicles that run on petrol or diesel. So increase in petrol price results in the price rise of these commodities as well. Let's see how much the price has fluctuated in past 10 years.
Here are 12 Historical Petrol Price Figures
1. 2004 Year
If you talk about the price of petrol and diesel in 2004, then as compared to today it was a way to less. The average price of the petrol and diesel was 36.49 and 24.35 respectively taking Delhi, Mumbai, Chennai and Kolkata into consideration.
2. 2005 Year
In 2005, the price of both the product went high and reached 40.84 and 29.77 for petrol and diesel.
3. 2006 Year
In 2006, there was a major hike in the price of petrol and diesel and the average calculated price goes higher up to 46.76 and 33.65.
4. 2007 Year
If we talk about the year 2007, then there was a slight downfall seen in the average price of petrol and diesel. It was 46.41 and 32.85 respectively.
5. 2008 Year
48.65 and 34.04 are the average prices of petrol and diesel in 2008. If we compare it with 2007, then the Indian Government has added little more pressure on the public.
6. 2009 Year
In 2009, there was a huge drop in the prices of petrol and diesel given everyone a big reason to smile. The average price noted down was 43.37 and 32.76 rupees for petrol and diesel.
7. 2010 Year– The average price of petrol never crossed the mark of 50 until 2010. Even diesel price touched new height. 50.98 and 38.51 were the average prices of petrol and diesel in the year 2010.
8. 2011 Year-In 2011, the petrol price took a new turn as it reached 61.47. Even Diesel Price reached 40.
9. 2012 Year– This year the price metre again went up. In 2012, the average petrol price reached to 68.97 and diesel 43.47 respectively.
10. 2013 Year-In 2013, the petrol reached the metre of 70 with 72.68 for petrol and 52.03 for diesel.
11. 2014 Year– The difference was not much this year. The petrol and diesel price was raised by just a Re1.
12. 2015 Year- Last year the price highly fluctuated almost every month. The average price of petrol was calculated 75.08 and diesel 66.79.
Since its just three months of the year and we have seen a drastic fluctuation of diesel and petrol rates. If this is the condition wonder how the government would act for the next nine months of the year.
Image Source: Featured Image, Image1, Image2