We think celebrities are born lucky and blessed with an excellent destiny; but at end of day they remain humans just like us. All of us are scared of something or the other; we all have our own phobias which we never want to face. Similarly, our bollywood celebs too have their selected set of phobias which are mentioned below:
Celebrities and their weird phobias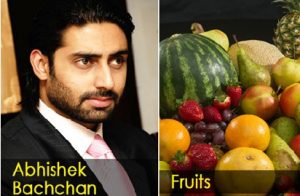 1. Abhishek Bachchan
Can you guess the phobia of Abhishek Bachchan? Well, this is something which can shock you; this actor holds a unique phobia about fruits, which is known as ciphobia. Many of us don't like certain fruits, but being scared of them sounds a bit crazy. He has admitted to not having a single fruit since childhood.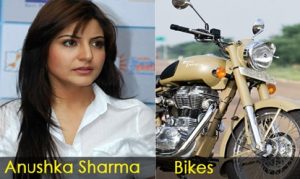 2. Anushka Sharma
Anushka Sharma does not like riding bikes and cycles because she is afraid of them. Cyclophobia is the one with which Anushka Sharma suffers from. We have though, seen her overcome the fear in some of her films where she rides these vehicles; still, like a professional, she gives her best when a scene demands her to ride a bike.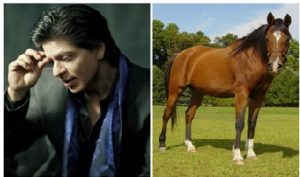 3. Shahrukh Khan
Well, SRK has a phobia of horses. The reason why we never saw the actor mount a horse in any of his film, and this is the reason he is not often spotted with horses.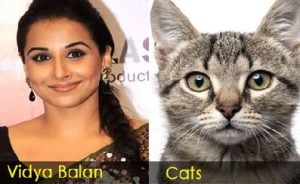 4. Vidya Balan
Vidya Balanhas been bold and stunning in her roles in the film industry. She has a phobia of cats. The versatile actress is really scared of cats and definitely does not want to pet one because of her Ailurophobia.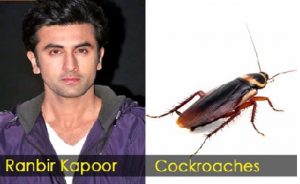 5.Ranbir kapoor
Many times big men afraid of small things. And this is incredibly true for Ranbir Kapoor who is scared of roaches. Like most of the people Ranbir Kapoor has a phobia from cockroaches.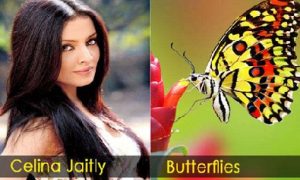 6. Celina Jaitley
This celeb has been seen in a few bollywood movies. Celina Jaitly has a strange phobia of butterflies. Most of us would look at pretty butterfly and be mesmerised by the beauty of butterflies. Celina is sacred of butterflies; this phobia is known as entomophobia.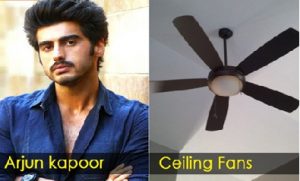 7. Arjun Kapoor
Arjun Kapoor is a cool dude with hot looks and even with hotter physique. But he is a human and has his own set of fears and apprehensions, however weird they are. He is scared of ceiling fans. This is a kind of strange fear.
These bollywood celebs are like the rest of us and have their own fears, phobias. Some oftheir phobias seem to be weird and farfetched but are true.
Image Source: Image1, Image2, Image3, Image4, Image5, Image6, Image7
Meet the Author