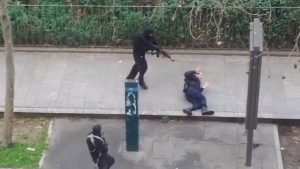 On Friday, a series of shooting and explosions hit Paris which has killed at least 129 people and has injured more than 350 people, this happened is the city's one of the most populated areas. The terrorists who committed this shameful act have not been identified and their motives are still not known. ISIS, The Islamic State of Iraq and the Levant has acclaimed that they have conducted the attacks but why they have done this is still unclear.
The Paris attacks included explosion that has been reported near Stade de France which is a soccer stadium near Paris. At least 129 people were killed most of them lost their lives at Bata clan concert hall. After the attack the terrorists had taken more than 100 people hostage, but Paris police later informed that they had ended the hostage situation. French police have stated that eight attackers are dead, seven of them had detonated suicide vests, they believe that the attackers who were involved have been killed although they are searching for the accomplices who are still at large.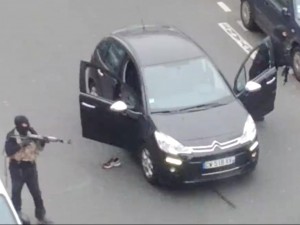 At the time of these explosions a soccer match was being played, after the match the police asked the fans to stay inside the stadium and they gathered around the field. One of the attackers was stopped by the security from entering the stadium.
Like we said above, ISIS has claimed responsibility for the attacks conducted and has cited France's "Crusader campaign" in reference to the country's role in the air strikes which were conducted against Iraq and Syria. One of the attackers has been identified as a French national who has a criminal record under his name.
Three people were arrested at Belgian border; Belgian police has also arrested several people during a raid conducted in Brussels.
We still do not know about the final death toll, how United States, France and other countries will respond and the identity of the attackers though ISIS has claimed responsibility about the attacks it is not still not clear that they are in fact responsible or not.
Image Sources: Image 1,Image 2 & Featured Image.
Source: Vox.
Meet the Author