Just when we thought they are dead, they proved us wrong. Yes, taking about the dead telecommunication giant Nokia, which is very much alive and all set to make a comeback in the mobile market late this year. According to media reports, Nokia will launch two new Android 7.0 Nougat devices by the end 2016.
Nokia New Unnamed Devices: Here Is All We Know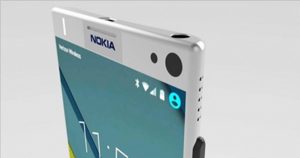 1. Nokia might come up with a 5.2-inch and 5.5-inch QHD screens. Also users can expect fingerprint scanner and a camera with "innovations".
2. It is expected that both the smartphones will feature split-screen modes, improved notifications and gaming.
3. These devices will have premium metal designs with complete IP68 certification. This means that the smartphones will be water resistant like the Samsung's Galaxy S7.
4. Nokia revealed in May this year that it licensed a Finland-based HMD to produce Nokia branded mobile phones and tablets.
5. Post Microsoft acquired Nokia's phone business for $7.2 billion two years ago, they wrote off $7.6 billion last year and also cut 7,800 jobs to refocus on its phone efforts.
6. Mobiles are expected to be launched in the end of 2016 or early 2017.
4 Reason's Why You Should Be Excited About Nokia's Comeback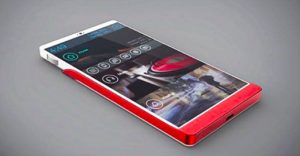 Nokia might be a finished story but people still remember Nokia even today. They have been the king of the smartphone market for quite long. Here are some facts that do justify Nokia's fans excitement to this news. They are coming back with an Android smartphone this time. Let's know why we still have strong hopes from Nokia.
1. Strong Brand Image
We all know how strong Nokia has been as a Brand. It might have exile for few years, but their brand's appeal hasn't faded. There are many consumers' who still love Nokia.
2. Its Android
Nokia lost the race due to lack of applications, services, and content in the windows ecosystem. But this time they are coming back with Android and this going to be a great way to catch up the race of smartphones, where maximum users prefer Android and iOS.
3. Competitive Pricing
According to reports, they will release a range of smartphones which is expected to include their flagship device along with few other affordable ones. The users will be really impressed if Nokia follows the budget pricing strategy alone.
4. Innovation
Nokia has always been innovative, so be it the overall design or their camera technology, they have an excellent lineage in both. They are known to push boundaries with respect to innovation.
According to reports the Android-based Nokia smartphones will be launched in the end of 2016 or early 2017. We can expect them to arrive in the MWC 2017. So Let's wait for some real announcement from the telecommunication giants themselves.
Image Source: Image 1, Image 2, Featured Image.
Meet the Author