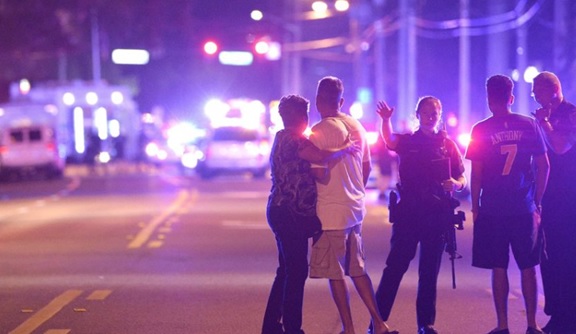 In what seems to be an unending spate of attacks all over the world, Florida has been struck for the second time, again in a nightclub. Preliminary reports suggest that in the recent Florida mass shooting, an armed gunman killed two people and injured over a dozen in Club Blu Bar in Fort Myers, Florida. The victims have not yet been identified in the Florida mass shooting. The Florida mass shooting reportedly took place at around 12.30 am, Lt. Jim Mulligan of the Lee County Sheriff's Office told reporters. There was no confirmation on the number of deaths, with local media reporting that there could be several dead in the shooting.
The club was hosting a party for teenagers and reports suggested that those present at the venue could be as young as 13. A large number of police personnel are present at the scene and it is not yet known if the gunman has been arrested. When police officials arrived at the scene, several victims suffering from gunshots were found in the parking lot.
The news comes a month after the deadly massacre at the gay nightclub in Florida that left 50 people dead and many other injured. The gunman Omar Mateen initially opened fire point blank and then held some of them hostage. He was shot and killed after a three-hour standoff with the police forces. Before that, however, Mateen had called 911, declaring that he was the shooter and that he was doing this on behalf of the Islamic State. Mateen was later found to have pledged allegiance to the Islamic State. While the attack was inspired by the terror group, it wasn't directed by them. Doubts were also cast on his being a homosexual himself.
The earlier Florida mass shooting at the gay club was the deadliest terror act that the US saw after the attack on the twin towers of the World Trade Center, on September 11, 2001. It was also a most violent act against the LGBT community in the US. After the attack, the whole world came out in support of the LGBT community, with pride parades held all over to show solidarity.
Shootings in the US are reminders of the gun control debate that remains a contested terrain. After the gay nightclub massacre, Sen. Chris Murphy spoke for 15 hours, holding a filibuster in order to get the gun control bill passed. However, the US Senate rejected the four measures restricting gun sales dealing a bitter setback to advocates who have failed to get even modest gun curbs through Congress despite repeated mass shootings.
Source: Indian Express
Image source: Image 1, Image 2, Image 3, Image 4, Featured image