It is a universally acknowledged truth that Kate Winslet (Rose) could have saved Leonardo DiCaprio's (Jack) life in the iconic movie, Titanic. But, instead, she hogged it all for herself, letting her lover die. And, almost after 20 years, Kate Winslet totally just admitted and wanted Jack to survive with her! Here is an interesting story!

Kate Winslet finally admits Rose could have saved Jack!
Winslet appeared on Monday on Jimmy Kimmel Live! And, while talking about Kate Winslet and Leonardo DiCaprio's reunion at Sunday night's SAG Awards, Kimmel joked, 'In a way, you let him freeze to death in the water!'
Kate admitted saying, 'I agree, I think he could've actually fitted on that bit of door!' The tragic moment when the two lovers were parted, broke the hearts of the people across the world. And, thus many started questioning, 'Whether this cruel ending could've been avoided?' And, Kate finally admitted and agreed to it!
Even fans from all around the world have spent years trying to prove to James Cameron, the director of Titanic that both Jack and Rose could've survived the shipwreck. This situation/scene is even re-enacted by one couple in order to demonstrate the various positions the couple could've assumed. And, the funniest part is that they were having that much space that they could've played a game of cards on that door!
James "jokes" that it was a question of Buoyancy
James Cameron has even responded to all these theories before, and explained in 2012 that, 'It wasn't a question of room, but a question of buoyancy. When Jack puts Rose on the raft, he tries to get on the raft, and he is not an idiot, he doesn't want to die, and the raft sinks; it kind of flips'.
'It's clear that there is really only enough buoyancy available for one person, so he makes the decision to let her be that person', he further added.
Coming back to the show, the renowned actress, Kate Winslet talked about her friendship with Leonardo, and said, 'People are always so excited to see Leo and I in the same space, which, at the end of the day, that's so lovely, isn't it?' She further added, 'It's been 20 years and people still get such a kick out of it. It's really quite endearing and we do love that. We were giggling about it last night'.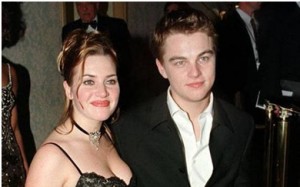 These two co-stars have remained very close friends since the movie, Titanic came out, almost 20 years ago. Leonardo even walked her down the aisle in 2012 at her wedding; and they were also seated at the same table on 30th January at the SAG Awards.
The 40-year old, Kate has even publicly gone on record to share and show her support for her long-time friend, Leo. She has even proved it by wrapping him in a huge embrace and planting a kiss on his cheek during the SAG Awards. Now, all the eyes are on Academy Awards, as the things are certainly looking promising for Leo this season!
Meet the Author