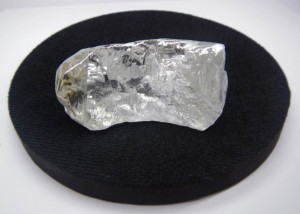 As we all say Diamonds Are Forever, be it big or small these are precious stones mesmerize almost everyone. What if I tell you a new 404.2-carat Diamond is discovered in Angola? Yes, a 'virtually flawless' diamond which is more than 7 centimetres in length and worth up to $14M is found in Angola.
The diamond was recovered from the mining block 8 at Lulo, this place has already produced more than 60 large special diamonds since mining started in this area in August 2015.
Largest Ever Diamond found in Angola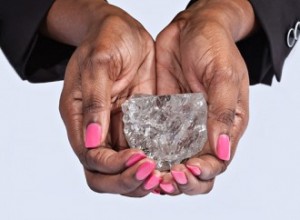 1. 27th biggest diamond ever discovered
This new discovery is just spectacular, a 404.2-carat diamond and around three inches long. It was unearthed in Angola. According to the Australia-based Lucapa Diamond Company, this is the 27th biggest diamond ever discovered.
2. Virtually flawless
The 404.2-carat diamond has been analysed as a rare Type IIa. This diamond falls in category that makes up less than 1 percent of the world's diamonds, which means it is virtually flawless.
3. Largest Diamond Ever Discovered in Angola
It is the largest diamond ever found in Angola. Almost twice the weight of "Angolan Star" which recovered in 2007, and weighted around 217.4-carat.
4. Worth $14.3 million
According to Miles Kennedy, the chairman of Perth-based Lucapa, the white diamond is worth more than US$ 14.3 million.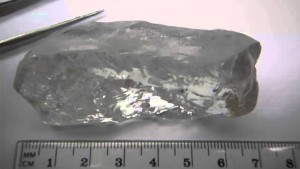 5. Measures 7 centimetres in length
The diamond is large in size and measures around 2.75 inches in length. This 7-centimeter diamond is nearly the size of a credit card, but of course its considerably thicker.
6. Found at Lucapa's Lulo Diamond Project
The diamond was discovered at Lucapa's Lulo Diamond Project. This is a 1,158-square-mile field in Angola's Lunda Norte province and has a record of producing 60 large and special diamonds so far.
7. World's fourth-largest diamond producer
After Russia, Botswana and Canada, Angola is the world's fourth-largest diamond producer by value.
Cullinan Diamond – Largest Diamond in the World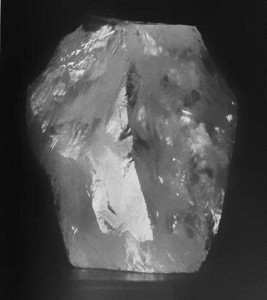 Cullinan Diamond is the largest diamond ever found in the world. It was recovered in South Africa in the year 1905. Cullinan diamond weighed more than 3,100 carats and was spitted into nine parts. "Great Star of Africa" was the largest part of it which was mounted on a golden sceptre in the British Crown Jewels.
Image Source: Image 1 & Featured Image, Image 2, Image 3, Image 4.
Meet the Author