1960s was the era when cabaret songs were the real life of the movies. It was so much popular that they pulled the audience towards the theatres. These cabaret dancers were then considered vulgar, due to their leg to high-octane and catchy tunes. They had an oomph factor and sultriness that made men swoon and girls' cheeks go red. But today's generation, usually mistakes these songs for item numbers.
Check out Bollywood's 10 hottest cabaret dancers ever-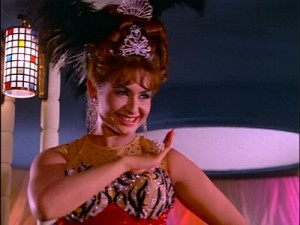 1. Helen
If we talk about cabaret, the first person who comes to our mind is Helen and her most popular song Piya Tu Ab Toh Aja and "Aa Jaane Jaan"! Helen in her era was famous for her latkas and jhatkas. This beautiful lady rocked many movies with her brilliant performances. She is truly the queen of cabaret in Bollywood.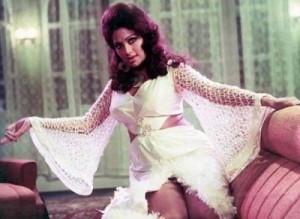 2. Bindu
This lady gave tough competition to the Queen of Cabaret, Helen. She was definitely the strongest contender for this particular crown. She made many young hearts beat even faster. Every time Bindu swayed on the big screens people went madly in love with her wanting for more and more always. She is mostly remembered for her vamp-like roles. But she was surely a firecracker when it came to dancing.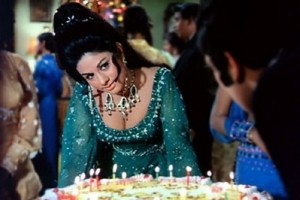 3. Aruna Irani
Aruna is one of the best female actreses of Bollywood. She proved it by doing several versatile roles in Bollywood. Besides excellent acting she has is par excellent when it comes to dancing. She have many hit item numbers in many movies to her credit and one amongst them is the Cabaret song – Sapna Mera Tut Gaya from the movie Khel khel mein.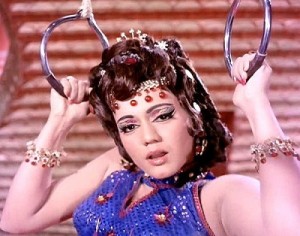 4. Jayshree T.
After Helen and Bindu the name that immediately comes to our minds is Jayshree T. She has done few very successful Cabaret dances in the Bollywood films. She had an oomph factor and her dancing was full of energy. One of her very popular cabaret song is Reshmi Ujala hai from the movie Sharmillein 1971.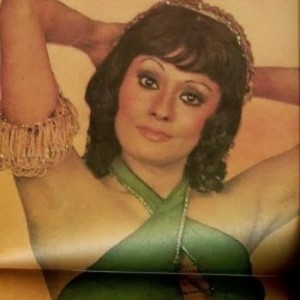 5. Faryal
She is a popular Bollywood cabaret dancer and actress of the 1960s and 70's era. She gained popularity for her role as a cabaret dancer in the movie Jewel Thief. However her songs are not very famous among the cine buffs. But she had really sensuous dance moves which could easily drive anyone crazy. One of her very popular cabaret number is Yeh Duniya To Hai Bas Paise Ki from the movie Do Thug.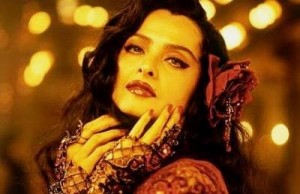 6. Rekha
This evergreen beauty has proven her talent as a dancer in many films. She stunned many of her fans when she did cabaret for the song 'Kaisi Paheli Zindagani' in the movie Parineeta. This song made many surprised and people even loved it a lot.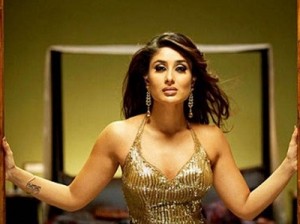 7. Kareena Kapoor
Kareena has definitely proved that she can easily pull these cabarets as good as she pulls the sexy item numbers. Remember 'Muskaane Jhoothi Hai' from the movie Talaash and her super sexy performance in Don on Yeh Mera Dil.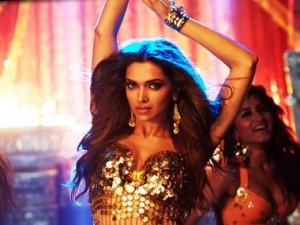 8. Deepika Padukone
This beautiful lady is rocking Bollywood today. She once did cabaret in her debut film Om Shanti Om, followed again in her movie Happy New Year. She rocked the dance floor surely with her super sexy dance moves, making her fans crazy like anything.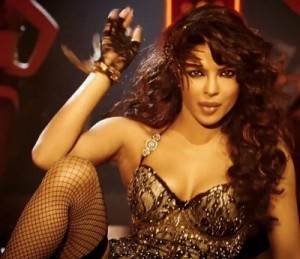 9. Priyanka Chopra
Priyanka made both the Gundays fall in love with her, for her absolutely sizzling cabaret performance in song Assalam-E-Ishqum. We can't really blame the boys for falling prey to her very Exotic charm!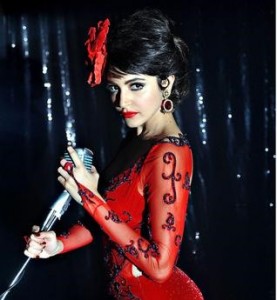 10. Anushka Sharma
Well Bombay Velvet was not liked by the mases; in fact it was considered one of the biggest flops in Bollywood ever. However no one can ignore the fact that Anushka was perhaps one of the hottest cabaret girls on the big screen! She grooved on some of the sexiest jazz tunes.
So who is your favourite?
Image Sources: Image 1,Image 2, Image 3, Image 4, Image 5, Image 6, Image 7, Image 8, Image 9, Image 10, Featured Image.
Meet the Author