A smartphone is launched with lots of amazing features which are just out of the box. However, they all are not fully protected from sudden problems; especially getting wet in the rain. But there are some smartphones that are resistant to water and here are seven such smartphones:
Sony Xperia Z5 Family
It was Sony who started high-end water resistant smartphones when it announced the Xperia Z in 2013. Since then, almost all its high-end Xperia smartphones have been able to survive even in water. In 2015, Sony launched its Xperia Z range: Xperia Z5, Xperia Z5 compact and Xperia Z5 Premium. All three smartphones are different in specifications, but have the same degree of water and dust protection – an impressive IP68 rating.
Sony Xperia Z3V
This smartphone is also another Sony creation that is water resistant and has the same rating as the Xperia Z2 but a smaller 5" inch 1080p screen and a Snapdragon 800 processor.
Sony Xperia M5
It's another water resistant smartphone of Sony that provides IP65/IP68 rating. It has a 5" inch FHD display with 21MP rear camera along with 8Mp front facing camera and a MediaTek Octa-Core processor which provides fast processing.
Sony Xperia M4 Aqua
Like other Xperia smartphones of Sony; it also has IP65/IP68 rating, making it more effective at keeping dust and water away. It has 64-bit Octa-Core processor with a 5" inch Hd display. It is older but still in demand due to its specifications.
Samsung Galaxy S6 Active
Other than Sony, Samsung also now offers water resistant smartphones. It's Galaxy S6 Active has an IP68 rating to water resistance. It has a 5.1" inch quad HD display and 16MP camera. Apart from these features, this phone is made to handle extreme temperatures, altitude and humidity.
Samsung Galaxy S5
This smartphone has a rating of IP67 and it means that it can be submerged in water up to 1 meter in depth for up to 30 minutes and no dust particles are able to enter it anyway. But one thing you have to make sure that the USB cap is closed.
   7. Samsung Galaxy Xcover 3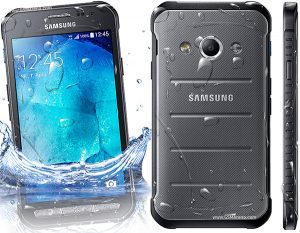 Before Galaxy S6 Active came, this smartphone was the only Samsung's water resistant phone of 2015. This phone also has a rating of IP67 which makes it slightly ahead of the other smartphones and it has a military-spec protective body. It is available online only.
These are the 7 best smartphones that are water resistant. Thus, you can enjoy all your journeys along with these smartphones; even if they are in the rains!
Image Source: Image 1 Image 2 Image 3 Image 4 Image 5 Image 6 Image 7 Featured Image