If you follow cricket closely and you are an Indian or Pakistan fan. You must be aware with the fact that Pakistan team has never beaten India in any major ICC events. Yeah, you read it right. Even though playing so well, Pakistan team has never been able to beat Indian side (not even in any of the major ICC events).
Waqar Younis wants Pakistan team to play well against India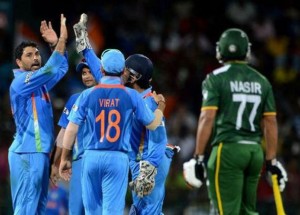 If you are from Pakistan, then you will definitely want to break the jinx of not winning against India. Here is what Pakistan's head coach Waqar Younis said:
"Yes, it is at the back of the mind that we don't seem to do well against India in these big events, especially the ICC World Cups. We have a young team and in familiar conditions they can upset any team if they play consistently well,"
He also stated:
"It will depend on the pitches we encounter in these two events but India is a well-balanced side and I am preparing the players for tough matches."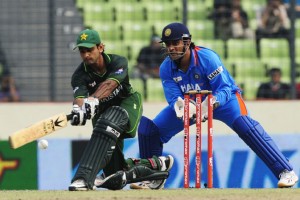 All cricketing nations are looking forward for the upcoming World Twenty20. It is starting right after the Asia Cup T20. Pakistan team will be playing against India first on February 27 at the Asia Cup in Dhaka. The,n again on March 19 in Dharamsala at the World T20. You might get excited by knowing  they may clash in the knockout stages of the two tournaments. So fans pack your bag and get ready for hardcore action.
Waqar Younis is one of the best legendary Pakistani fast bowler who is currently guiding Pakistan International Team. He has already warned the Pakistani team as he is aware with the fact that India had a well settled T20 Squad. This means Indian team is capable enough to pose a serious challenge against Pakistan.
"India has already beaten  Pakistan in the 2011 World Cup semifinals in Mohali. Then again in the 2015 World Cup opener in Australia. So you can guess how desperate Pakistan players are to win against India."
India will definitely going to have a major advantage over other teams as they are playing World Cup on their home ground. So they are pretty much aware with the pitch and climatic condition. But when India and Pakistan comes face to face you never what is going to happen. Lets wait and watch who will stand high on the winning side.
Image Source: Featured Image, Image 1, Image 2