The much-anticipated sixth season of the Game of Thrones will be back soon. And, HBO after releasing a batch of revealing photos from its upcoming season; the network now has unveiled a cryptic teaser, which is fueling even more speculation about characters, regarding their deaths as who's dead, who isn't, and even who is going to die!
Game of Thrones Season 6!
HBO has today put out the first trailer for its sixth season of the low-fantasy show, Game of Thrones. It's an 80-second clip that is set in the spooky Hall of Faces, which were first seen in the fifth season.
What the teaser actually reflects?
The teaser focuses on various characters, telling a bit about who's dead, who isn't, and even who is going to die. In the teaser, the camera hovers ominously around a quiet hall and focuses on the disembodied faces of characters, which were lost in the series so far.
Jon Snow's fate!
In the teaser, while seeing the death masks, we hear voices of Ned Stark, Catelyn Stark, Jon Snow and Joffrey Baratheon from the past. It looks like Jon Snow is dead! And next up were the faces of other protagonists like Daenerys and Tyrion who also look pretty dead. Thereby, HBO again asks the audience not to get too attached to the characters as it may happen that everyone will end up dead one day!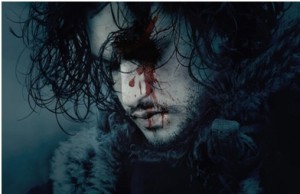 Set of pictures released!
A whole load of new season of Game of Thrones pictures have been released, which included the much loved characters like Tyrion, Daenerys, Bran Stark and Brienne of Tarth. Also, there are two images that put doubts on the minds of the fans regarding Sansa's pregnancy!
Is Sansa Stark pregnant?
The two images which are in question feature Sansa Stark, who is standing in the snow, looking unwashed and tired. Many fans after seeing these pictures believe that the two pictures show a pregnant Sansa! It means that if she is pregnant; then she is bearing the child of Ramsay Bolton, who raped her brutally in the last season.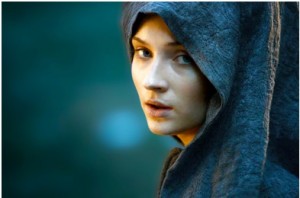 Premier date of 6th Season!
The Game of Thrones series has been renewed for a sixth season that will premiere on April 24, 2016 at 9pm. The series has become a critical and commercial success. And, just like its earlier seasons, the new season is also highly anticipated by fans before its premiere!
Meet the Author