After all the hype, debates and media appearances; the official launch to see who will succeed as the Democratic and Republican presidential nominees for the US election 2016 will begin on 1st February. The first party supporters will be casting their votes for the presidential nominees in the next race to the White House. Here is a list of 6 things you should know about the presidential primaries:
Things to know about US election presidential primaries!
1. What's the difference between a primary and a caucus?
The major difference between a primary and a caucus comes out to be that the state itself conducts a primary; while on the other hand, the state party runs a caucus. Primaries are government-funded, traditional form of elections; while caucuses are typically held for people to meet to openly discuss the candidates before voting.
2. What is open and closed primary?
Most of the primaries are closed, meaning thereby that the registered Republicans must have to cast their vote in the Republican primary and that the Democrats in their Democratic primaries. But in some states, a registered voter can choose to vote in either primary, regardless of one's political affiliation. That's the case of open primary.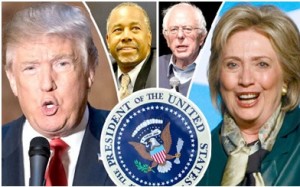 3. How delegates are being awarded?
Delegates are usually the active members of the party or the party supporters who have been chosen in order to represent their state at the national convention. The number of delegates each state gets is primarily determined at the national party level. For this, both parties have their own different formula for arriving at the number; but it is usually based on the population.
4. How delegates are being allocated?
Just like we have seen above, the Republicans and the Democrats have different rules for this also. The Republicans have more complicated and different rules. These methods include proportional or winner takes all or a hybrid. But, the Democratic National Committee requires the proportional allocation from all the states.
5. What Super Tuesday is all about?
Super Tuesday is that day on which the largest number of states usually holds their primaries and caucuses. And, this year Super Tuesday falls on 1st March with 14 states and America Samoa taking part in it.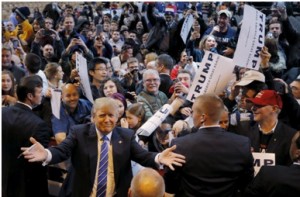 6. What is bounded, pledged and superdelegates?
On the Republican side, bounded delegates are those who when are allocated to a particular candidate; then they must and have to support that particular candidate at the national convention, Whereas unbounded delegates are party officials with automatic credentials to the convention.
On the Democratic side, pledged and unpledged delegates are there. Here the candidates have the final say over the delegates who are pledged to them.
Superdelegates, however, are the unpledged delegates, meaning thereby that they can throw their support behind whomever they choose!