"I do say that my shots were fired at the person whose policy and action had brought rack and ruin and destruction to millions of Hindus," Nathuram Godse to the court in 1949″.
On 30 January 1948, Nathuram Godse killed Mahatma Gandhi, shooting on his chest three times at point blank range in New Delhi.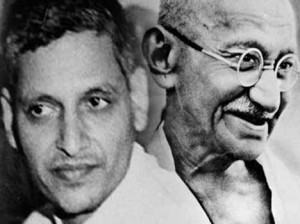 Much ink has been poured on the killing of Mahatma Gandhi. The destiny of Gandhi led him to the verge that eventually, an angry extremist, Nathuram Vinayakrao Godse killed him. Emphatically, the act of Godse raised serious questions on the other side of a muddled and insidious decision of partition depicted by Gandhi in 1947. We try to unveil the untouched facts about Nathuram Godse.
The Man Who Killed Father of the Nation
1. Nathuram Godse was born in a Brahmin family of a small village of the Bombay-Pune belt. He was named as Ramachandra Godse. His parents had lost all their erstwhile three sons in infancy before he born. To ensure the survival of their next son, they brought him up as a girl, had his nose pierced, and made him wear the nose ring or nath in his nose. It was because of his nose ring, Ramchandra became Nathuram Godse.
2. Sources said, the role of a girl played by Nathuram Godse in his childhood, produced immense confusion and complexity about his sexuality in his own mind. A political psychologist Ashis Nandy wrote in his book- At The Edge of Psychology, "Perhaps it was given in the situation that Nathuram would try to regain the lost clarity of his sexual role by becoming a model of masculinity."
3. Godse felt that Mahatma Gandhi supported the partition on the basis of religion and a separate state for Muslims. Despite of severe aggression of Pakistan in Kashmir, Gandhi asked India to infuse Pakistan with 55 crores cash balance as offset money of partition.
4. Godse was a Hindu nationalist and prominent member of Hindu mahasabha. He was against pacifism and nonviolence ideas of Gandhi. He felt that the Gandhian ideology was forcing Hindus toward an emasculating and coward nation.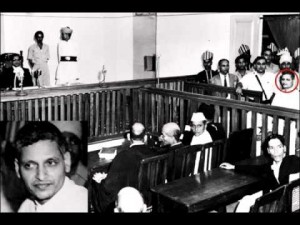 5. Godse had raised some indispensable concerns, he had his own mindset, he might not be correct in killing Gandhi, he might be portrayed as an RSS and Hindu mahasabha supporter, but reading his last speech at the court, one can decipher he was probably not a devil as the text books in schools have been marking him. He was an angry young Indian whose questions were conspicuously unanswered by the then policymakers and influential people.
Image Sources : Image1, Image2, Featured Image
Source : Wikipedia, Eyewitnesstohistory