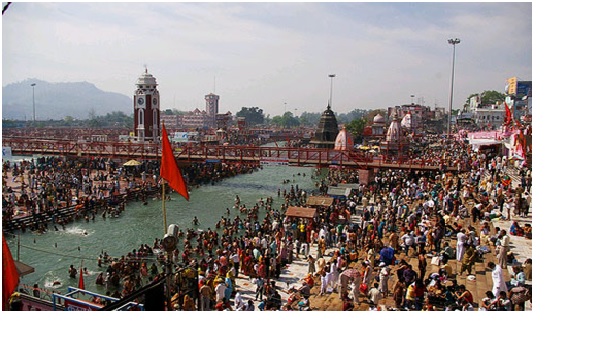 KumbhMela is one of the hallowed festivals and also one of the largest congregations on the Earth. Also known as Sinhasta; KumbhMela is celebrated once in every twelve years in Nashik. Here are the top 5 reasons why one must not visit KumbhMela at Nashik:
Nashik KumbhMela

1. If you don't want to become Immortal!
Hearing about KumbhMela, the very first thing which strikes the mind is the 'Sacred Bath (ShahiSnan)'. Everyone wants to take the Sacred Bath in the holy waters of Godavari where the 'nectar of immortality' is said to fell! In this world of sins; everyone wants to absolve themselves from their sins. So they go the holy river and follow the tagline 'Take a dip and make a wish!' Wish..wish of absolving from sins or else I should say wish of becoming immortal! Yeah, they want to become immortal so that they can continue their sinful things! How weird human race is!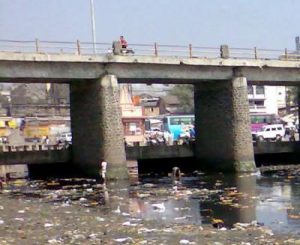 2. Highly contaminated water:
No doubt the Godavari River is a holy river as rightly described in the ancient Hindu mythology. But according to various reports on the water of Godavari River; the water is highly contaminated with the organic pollutants. So, while taking the dip into that water; your wish of becoming immortal may lead you to the doors of Yamaraja! Instead of enhancing your life; these pollutants may lead you to sudden death!
3. Over-crowded Place:
Another reason of not visiting KumbhMela is for those people who don't like the over-crowded places! As millions of people will be visiting the place and also more than 3 Lakhs Sadhus will be there for the entire period; so beware not to go there if you are 'allergetic' of such over-crowded places!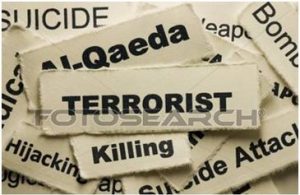 4. Plausible chance of terrorist attack:
Over the last 2 decades: terrorist activities have increased much all around the world and especially in India. Even there is a plausible chance of terrorist attacks at these kinds of places where millions of people gathers at a time!
5. Sanitation!
One more interesting reason which comes out for not visiting is Sanitation! LOL However, it's not a matter of joke; it's a pretty serious concern. What if I say; approximately 588 people are sharing a single toilet pit! Indeed a woefully inadequate ratio! Imagine if you are standing in the middle of the line and everyperson is taking 5 minutes on an average. Then your turn will come after a whole day wait! So, there comes a serious question, 'Why the hell are you going to KumbhMela?' (One may even answer, 'For sanitation purposes!' LOL)
So if you are thinking to plan a visit to the Nashik KumbhMela; Do remember to focus on all this points.