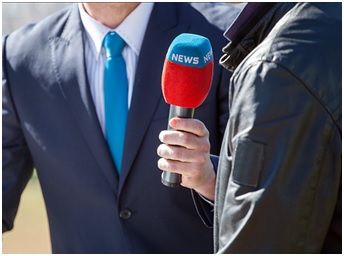 If you think journalism is a safe job, then think again. Recent research done by Reporters Without Borders (RSF) has revealed that nearly 787 journalists have lost their lives while on duty in different countries since 2005. You will be more shocked to know that in the year 2015 alone, 110 journalists were killed; either by accident or murdered. RSF also revealed other shocking facts during this study; such as, two third of these journalists died in supposedly 'peaceful' countries, such as France. India is ranked just behind France, making it the 'deadliest' Asian country, when it comes to journalists' life.
What does the RSF report say about countries unsafe for journalists?
RSF or Reporters Without Borders is a France-based international non-profit, non-governmental organization that promotes and defends freedom of information and freedom of the press. This organization carried out a research to know which countries are unsafe when it comes to journalism.
As per normal understanding, most unsafe countries are Afghanistan, Iraq and Syria due to ever-going wars in these countries. In 2014, two-third of the deaths occurred in the war zones. However, in 2015, this ratio reversed. Two-third of the deaths occurred in rather peaceful countries, where a journalist's death was least expected and only one-third deaths occurred in war-torn countries.
France tops the list of most unsafe countries for journalists this year, due to the unfortunate incident that took place in January this year. Few gunmen opened fire at the offices of the satirical magazine Charlie Hebdo, killing 12 people, including eight journalists.
While France is on the top position in the whole world; India tops the list of deadliest countries in Asia. RSF also reported that nearly 9 journalists had been murdered since the beginning of 2015. Some of them were murdered by criminals, while some by politicians. Five journalists were killed while on duty, as they were covering reports like illegal mining; and the reason for remaining four journalists is unknown.
It is really a serious matter as with such data, India becomes ahead of other violent Asian countries such as Bangladesh, Pakistan and Afghanistan.
Source: IBN Live
Image Source: Featured Image, Image 1