When shoots get over, the actors spend their time with the directors in order to better their work. The long working hours along with endless cups of coffee are also shared between an actor and a director. So, it is expected that feelings can be developed between the two of them. So, here is a list of 7 such TV and Bollywood actresses who married their directors:
TV and Bollywood actresses who married their directors!
1. Kiran Juneja and Ramesh Sippy
Kiran is Ramesh Sippy's second wife, and the couple has been together for 24 long years. They are still very much in love with each other.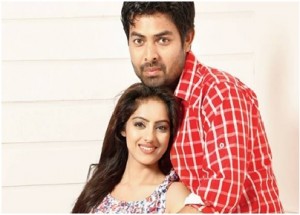 2. Deepika Singh and Rohit Singh
One of the most renowned Bahu of the TV industry, Deepika married the director of her daily soap, 'Diya AurBaati Hum'. The love blossomed in between the couple while together for 12-18 hours on the sets on a routine basis.
3. Rani Mukerji and Aditya Chopra
Rani and Aditya dated each other for a long time; but never confessed about their love relationship with the outside world. Finally, they tied the knot in Italy in an intimate wedding, and recently they are also blessed with a baby girl.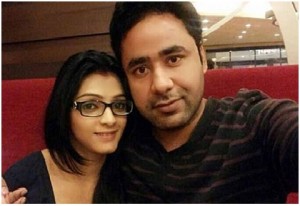 4. JyotsanaChandola and Nitesh Singh
Jyotsana and the director of 'SasuralSimarKa', Nitesh married this year only. They did not hit it off instantly, as Nitesh used to think that the actress had an attitude problem. But later, they fell in love and got married.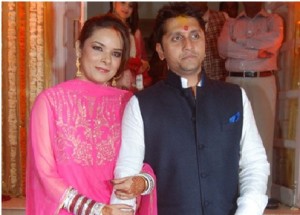 5. Udita Goswami and Mohit Suri
Before tying the knot in 2013, the Bollywood actress, Udita and director, Mohitwere in love relationship for nine long years. They are now blessed with a child too, and are living happily.
6. SonaliBendre and Goldie Behl
The couple bumped into each other on the sets of 'Naaraz' movie. Initially, Sonali denied; but Goldie kept on trying. Finally, he persuaded her, and in no time they fell in love and got married.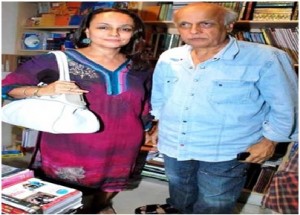 7. SoniRazdan and Mahesh Bhatt
The director, Mahesh first married Lorraine Bright and they had two children. But, their marriage didn't work and Mahesh soon fell in love with glamorous actress, Soni. The couple then married and now have two daughters.
Even, the well known TV actress, Manasi Salvi, married with the director, Hemant Prabhu, and the couple have a beautiful daughter too.
Image Source: Image1, Image2, Image3, Image4, Image5, Image6, Image7