Yes, you read it right! Now, even women are joining the ISIS like the men. According to reports from Kerela, 17 people are suspected to have joined the Islamic terror group ISIS. Among these one is an pregnant women who is just 25 years old, who has reportedly joined the ISIS with her husband.
Lets Know More About This New Female Addition To The ISIS
Bindu, who is the Mother of a young pregnant women named Nimisha submitted a petition, where she stated that her daughter has been missing. The pregnant woman who is suspected to have joined ISIS earlier converted to Islam post marriage. She is now suspected to be among the group of those 17 people from Kerala who have joined the Islamic State (IS).
According to Bindu, Nimisha was a final year Dental student in Kasaragod. She then met a Christian youth and got married to him and later they got converted to Islam.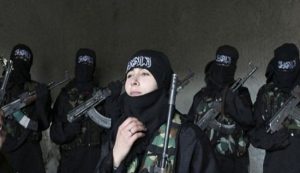 Nimisha Went To Sri Laka:
According to Bindu, she last met her daughter on 16th of May. Nimisha then told her that she would be leaving to Sri Lanka for some business-related work on May 18. Post that Nimisha had been in touch with her till the 4th of June but post that she didn't contact her and this made Bindu more worried and curious.
Bindu Said : "I also used to get messages from her till June 4, but after that there was no information about her,"
Nimisha's Mother Met The Chief Minister of Kerela & Asked For Invesigation
Bindu met the Chief Minister of Kerala Mr. Pinarayi Vijayan on 10th of July 2016 as she wanted investigation into this issue. According to Bindu "Chief Minister told me that probe in the matter is progressing,"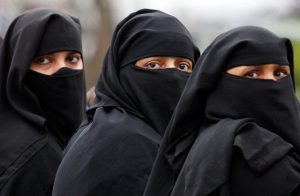 Are All Missing People Joining ISIS?
Currently reports say that 10 men and 6 women are missing and same are being suspected to have joined ISIS. All these missing people hail from Kerala's Kasargod district, which lies in the extreme north part of Kerala. According to Chief Minister of Kerala these reports on the missing people which also includes women is a matter of concern. He added that the police is definitely working on it.
The Congress leader Ramesh Chennithala said "It cannot be said that all missing persons have joined ISIS," he added that the centre and the state agencies are working closely in this intricate matter.
Image Source: Image 1, Image 2, Image 3, Image 4, Featured Image