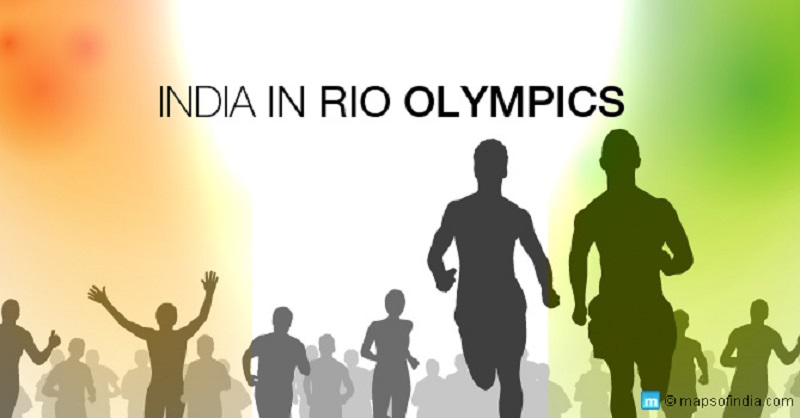 Today the most trending topic on the internet is Rio Olympics 2016, and why it shouldn't be? It is one event where the athletes all around the globe come together and compete in the same arena and showcase their talents. Right from Michael Phelps 19th Gold Medal to Dipa Karmakar becoming the first Indian women to qualify for the gymnastics; everything becomes a hot topic for discussion for this auspicious event. Since Rio Olympics is a pretty big event and many of us are not able to follow majority of the Indian athletes related events, so in this article I will tell you about the day by day break of the Rio Olympics till now.
Where Does India Stand After Day 4 At The Rio Olympics 2016
Basically, India's performance at Rio Olympics has been pretty bad because our flag athletes who we thought will get a medal have disappointed us. But some of our athletes have given us a reason to cheer India at Rio. Below is the day by day breakup of the Indian events at Rio Olympics.
Day 1
On Day 1, Indian athletes participated in 6 events. The events were Women 10m air rifle, Men's single sculls, Field hockey, Tennis, Table Tennis, Men's 10m air pistol, Women's 48kg – weightlifting. Majority of the athletes didn't even go past the second round. Two of our athletes, Saikhom Mirabai Chanu (Women's 48kg – weightlifting) and Jitu Rai (Men's 10m air pistol) gave us some reason to cheer India. Saikhom Mirabai Chanu managed to reached the finals but she failed while Jitu Rai finished 8th in the finals.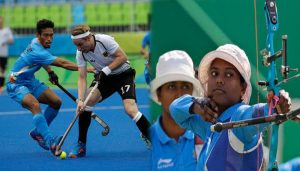 Day 2
On Day 2, Indians had 5 events to compete in. The events were Women 10m air pistol, Men's trap, Gymnastics, Archery and Field hockey. The Archery team put up a good performance but failed to stand against the gold medalist's team, Russia in the quarterfinals; While Dipa Karmakar qualified for the finals in Women's Vault(Gymnastics). The rest athletes failed to go par the qualifications.
Day 3
The events in which India participated on Day 3 were Men's 10m air rifle, Women's individual Archery (Not completed yet), Men's trap, Women's 200m free style (swimming), Men's 200m butterfly (swimming) and Field hockey. The only reason to be happy on Day 3 was Abhinav Bindra finishing 4th in the Finals of Men's 10m air rifle.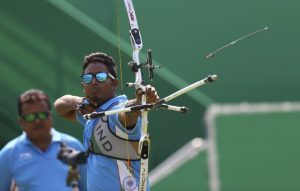 Day 4
On Day 4, we participated in Men's single sculls, Shooting, Archery, Field hockey and Boxing. There were highlights for India on Day 4. Dattu Baban Bhokanal (Men's single sculls) qualified for the quarterfinals and finished 4th. In Archery and Boxing, our athletes successfully managed to reached the Round of 16 whose matches are going to held this week. In Hockey, India defeated Argentina (2-1)
Let's hope that India wins medals on marquee events like Wrestling and Badminton which are yet to played. The Women's and Men's individual archery is still left so we are hoping to grab a medal there too.
Image Sources: Image 1, Image 2, Image 3, Image 4, Featured Image.