Out of the 205 odd Kannada films Dr. Rajkumar acted in, many of the movies were not only path-breaking and trend setting but also was able to leave behind hugely defining impressions on the audience. Not for nothing, Rajanna was affectionately christened as Nata Saarvabhowma (emperor of actors) and Vara Nata (gifted actor) which he continues to be reverentially referred to even after all these years.
Enacting mesmerising acting performances with immaculate ease was his forte and he excelled in churning out one memorable performance after another over a long period of time. Certain characters are so deeply etched in the annals of Kannada Film Industry that they have attained cult status amongst many admirers. Cherry-picking few of those classics is akin to asking a mother to choose a favourite son amongst her children. Nonetheless kindly permit me to attempt and here it is not in any order though: –
BANGAARADA MANUSHYA. Arguably the best performance of Annavru. Essayed role of a city educated lad forced to stay in a village supporting sister's young family after the demise of his brother-in-law. Rajiva, the protagonist, selflessly goes about helping nephews complete their education. Cooperative farming was superbly represented in the movie involving many farmers. Parting shot in the movie when Rajiva walks out into the sunset is still so clearly etched. Inspirational movie indeed. Lilting and situational songs adds to the smooth flow of the screenplay. Bharati and character actor Balakrishna were superb too.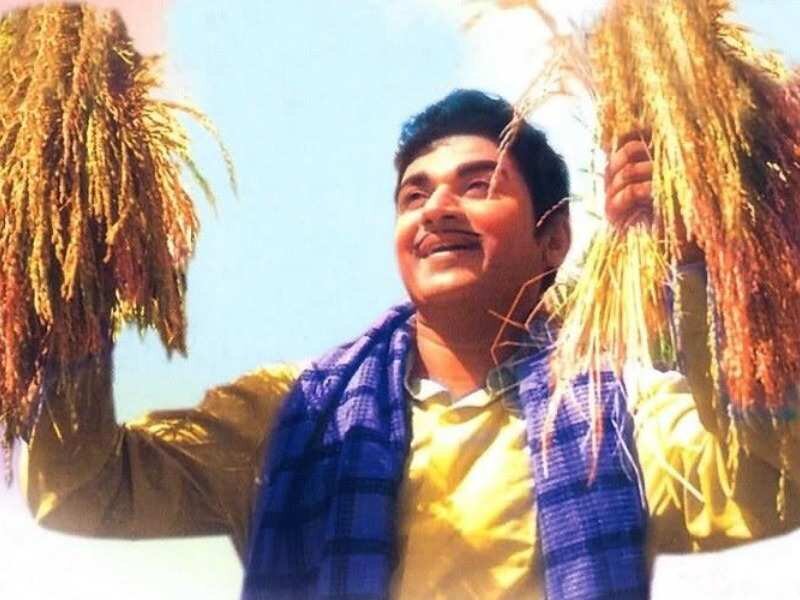 PC: Times of India
SATYA HARISCHANDRA. Depicted the role of King Harishchandra, a mythological King renowned for upholding truth and justice under any circumstances, willingly gives away his kingdom, family and eventually becomes a slave as Guru Vishwamitra attempts to break his steely resolve. Rajanna's nuanced depiction of a virtuous king was ably admirably complemented by Pandari Bai. Udaya Kumar's scheming character of Guru is still remembered as also that of Narasimharaju's comical Nakshatrika, respectively.
PC: Gaana
MAYURA. A historical film that saw Rajanna don the role of Prince Mayurasharma of Kadamba dynasty, the earliest native kingdom of modern Karnataka. Based on a novel, the movie showcased versatility and superb acting skills that included wrestling, horse riding, sword fighting and of course, romantic angle too involving Manjula. Apart from the main protagonists, actors Srinath, Vajramuni and Ashwath's characterization stands out too. No brainer to guess that music was terrific and remembered to this day.
BABRUVAHANA. Annavru always excelled in portraying mythological characters is stating the obvious. Starring in a dual role of Arjuna and his son Babruvahana, the later waging a war against his own father to restore mother's honour was a runaway hit garnering huge appreciation for Rajanna as well as ensemble cast including Saroja Devi, Kanchana, Jayamala, Vajramuni, Thoogudeepa Srinivas and Ramakrishna. Songs, especially based on classical notes, were a raging hit and the popularity of the same continues unabated even now.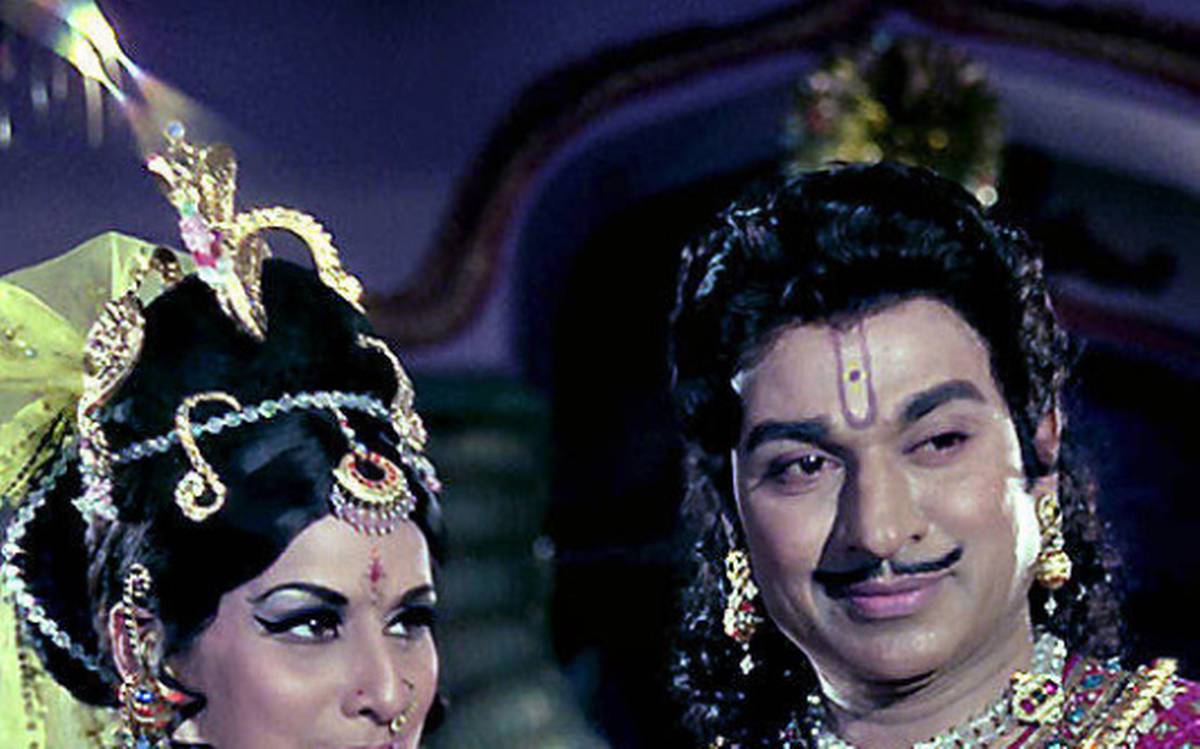 PC: The Hindu
KASTURI NIVASA. The story revolves around an extremely generous and compassionate man, Ravi Verma, owner of a match box factory and a widower who has lost his daughter in an accident. Mounting losses in the factory sees Rajanna's character losing everything including his house as well. Ultimately, succumbs to avowed intentions of being extremely generous no matter what happens. Tragic movie that also showcased a Dove in a significant manner. Was ably supported by Jayanthi, Aarathi, Ashwath, Rajashankar and Balakrishna. GK Venkatesh's music evokes fond memories of yore and extremely popular after all these years.