This may sound as a spooky story; but its unbelievably true. Gaurav Tiwari, India's most popular paranormal investigator, was found dead in his bathroom that too under very mysterious circumstances. Gaurav was the founder and the CEO of the Indian Paranormal Society prior to becoming a ghost hunter. Gaurav was a commercial pilot. Last Thursday, Gaurav was found lying on the floor of his bathroom and a thin black line was also seen across his neck.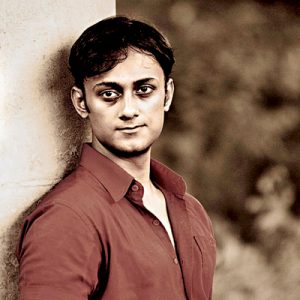 The Indian Paranormal Society
Let's know what the Indian Paranormal Society was all about. Gaurav Tiwari founded this company in the year 2009. This paranormal society has an aim to educate people and also help them get away with their fears and myths about the paranormal. Several tours to believed-to-be haunted places were also conducted by this society.
Gaurav Tiwari's Death, A Case Of Asphyxiation Or Suicide
The circumstances under which the death of this 32-year-old paranormal investigator occurred is somewhat making each and every one very curious. Some are even making up spooky stories about the ghost hunter, and some are saying it's a suicide. But the police are calling Gaurav's death to be a case of asphyxiation. Investigation is going on and they are still trying to ascertain if this death is a case of suicide.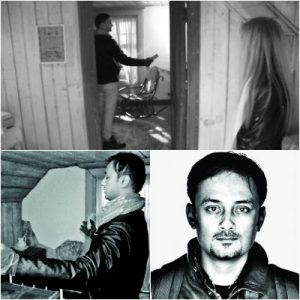 Gaurav Tiwari's Mysterious Death
On Thursday, Gaurav was found lying on his bathroom floor, he also had a thin black line across his neck. His family said that they heard a loud bang in Gaurav's bathroom on Thursday at around 11 am in the morning. On hearing the thud Gaurav's family rushed and forced their way through the locked bathroom door. They then found Tiwari lying on the floor. His family rushed him to the hospital, but sadly Gaurav couldn't be saved.
Gaurav was investigating a suspected haunted house located in Janakpuri Delhi. On Wednesday night he returned home late night at around 1:30 am, then he appeared to be perfectly fine. Just few minutes before his death Gaurav was "checking mails".
Did Gaurav Commit Suicide?
According to the initial investigation, Gaurav Tiwari was not going under any financial or other pressing issues. So according to the reports his death is not really a case of suicide. Gaurav was very recently married, and used to stay out ghost-hunting. Probably his busy schedules were leading to some marital friction too. On searching Tiwari's house, the police didn't find any clues or substantial which could clear the reason behind the mysterious death. Now the police are waiting for the full autopsy report.
Gaurav's Family Members: See What They Have To Say
His family members initially suspected that the death occurred from the trauma of falling on the bathroom floor. While others say it's a suicide, his family members say that Tiwari had really no reasons to kill himself.
According to Tiwari's father- "a negative force was pulling him towards it." Gaurav also told his wife about this negative force around a month ago, Gaurav then added saying "he was trying to control it but seemed unable to do so." That time his wife tried to dismiss his fears believing that it was just a reason of depression with the workload and also didn't inform the family about it.
Just a day before this mysterious death Gaurav was featured on the cover of the Youth Incorporated magazine this month. Gaurav also posted about this a day before his death. However there seems to be some deeper mysteries behind his death.
Image Source: Image 1, Image 2, Image 3, Featured Image.