America has wasted a little time in getting back to the crude oil exporting business. Just after a month of lifting the 40-year ban by Congress; the first shipments of the black stuff had left the U.S. ports for Europe. Here is a list of 7 facts you should know about export of crude oil by the USA:
U.S. starts exporting crude oil!
1. Lifting the 40-year ban!
On 18th December, 2015, Congress put an end to the 40-year old ban on export of the crude oil. The Republicans championed the proposal that was backed by the oil industry.
2. Why the reluctant Democrats supported the lifting?
The reluctant Democrats supported the proposal because in exchange of it; they were able to negotiate an additional 5 years of tax credits for solar and wind power, which they are keen on. This deal showed a spirit of compromise!
3. First shipment in the last 4 decades!
On New Year's Eve ConocoPhillips and NuStar Energy announced that they made the first exports of U.S. produced crude oil since the ban was lifted on 18th December. In the recent weeks too, other shipments are believed to have been left for destinations in Europe.
4. Why the oil export banned in 1975?
Oil exports were banned in 1975 just after a super group of petroleum-rich countries agreed to ban sales to America. The ban came because of America's backing for Israel in Yom Kippur War with Egypt.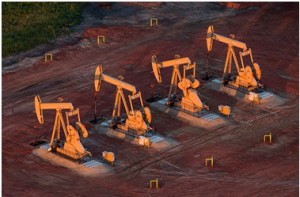 5. Increase in the market of light crude oil!
With this move, there will be some potential positive outcomes. One of these outcomes is the increase of the market for the light crude pumped out of the America's shale deposits. In this way, refineries outside the USA will get greater variety of oil and thus, will operate more efficiently.
6. Aiming at making West Texas Intermediate (WTI), a global benchmark!
America is aiming at making the WTI, a reference price in the USA, a global benchmark for high grade, light crudes to rival Brent, an international benchmark, which is based on a mix of heavier crudes.
7. The lifting is opposed by environmentalists!
Environmental groups have opposed lifting the ban. It's because the lifting would mean more oil sales and more drilling and thus, more oil production with all its environmental impacts; and thereby increasing the CO2 production etc.
In the long run, the ability to send U.S. oil overseas will definitely help the energy industry. And, in the short term, the depressed oil prices are actually expected to slow down the U.S. oil production in 2016. Also, given the current backdrop, we just can't expect U.S. exports to skyrocket any time soon!