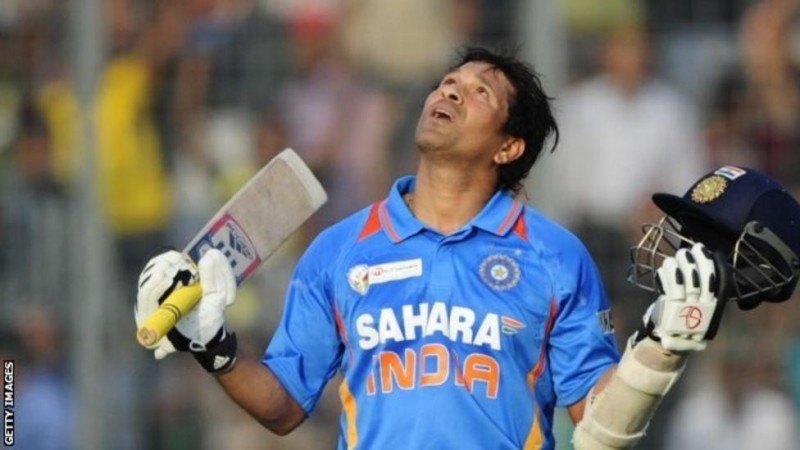 Cricket is certainly called a gentleman's game. But there have been many instances where the game's reputation was put on stake. Like Shahrukh Khan said a dialogue in his film Chak De India, "First you play for your country, then for your team and then if you have anything left inside you then play for yourself". Its easy to say; but here are 6 instances where we saw cricketers were selfish on the field and they played for themselves and not the country: –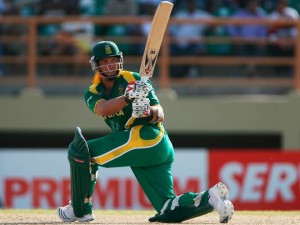 1. Jacque Kallis – 2007 World Cup
Jacque Kallis is considered to be one of the best cricketers of all times. However, he has been seen committing a selfish act in cricket. This match was against Australia in the 2007 world cup where we saw Australia reaching a mammoth 377 total. Thanks to a brilliant start by AB de Villiers and Graeme Smith; South Africa had managed to reach around 160 runs after 20 overs. South Africa would have won the match if not for Kallis, who adopted a slow approach to reach the score which was not at all required from the cricketer due to the huge target. He managed to score just 48runs from 63balls, because of which South Africa's asking rate doubled and they lost the match. He is the first person to be a part of the list of instances were cricketers were selfish on the field.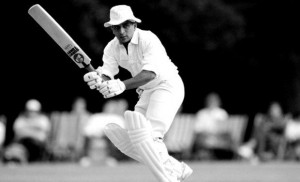 2.Sunil Gavaskar – 1975 World Cup
The second person to be added to list of instances were cricketers were selfish on the field is Sunil Gavaskar. He has undoubtedly made India proud ! But if there is any knock to be ashamed of then this has to be the one. This was when India had to chase 335 runs in 60 overs. Gavaskar opened the innings. As an opener, it was his duty to give the team a head start or at least stabilize the game so that the middle order could follow up. But we saw Gavaskar managing a 36 off 174 balls staying till the last over with a strike rate of just 20.6.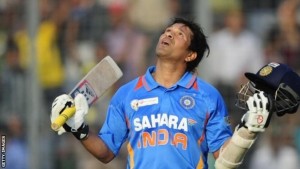 3. Sachin Tendulkar – 100th ODI Century
Sachin is called the God of cricket. And why not; he is one of the most accomplished cricketers in the history of cricket. But there's one match where we saw Sachin playing for just himself! And the match is when he scored his 100th ODI century against Bangladesh. He took his time to reach his ton, which took him 138 balls. Well Sachin has given his life for the country and I personally don't feel bad at all about he playing for himself for one match in his 463 matches ODI career.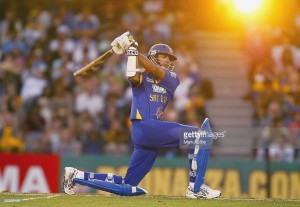 4.Michael Vandort – 2006 VB Series
I am sure enough that many of you do not even know who Michael Vandort is. The cricketer has just played one match in his entire career where we saw him swallow 117 balls to reach his 48. It is not a surprise that the Sri Lankan cricket board never picked him again. Australia had managed to score 318 runs in 50 overs and the only thing which would have got Sri Lanka to victory was some good hitting of the ball which didn't happen and cost Sri Lanka the match.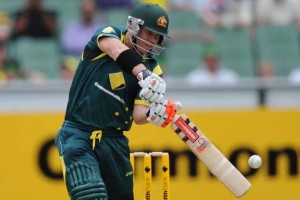 5.David Warner – 2012 CB Series
David Warner is extremely popular in India due to his hard hitting skills which he has managed to display in International Cricket and the Indian Premier League(IPL). But there's no denying to the fact that he is also a part of the list of instances where cricketers were selfish on the field. The match was the final of the CB series which was played against Sri Lanka, Warner scored a 100 from 140 balls which contained just 4 fours and a six which costed Australia the match and the series.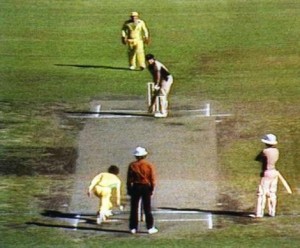 6.Underarm bowling Incident – Australia V/S New Zealand 1981
This is the rated the most selfish act in cricket history. New Zealand needed 11runs of 2 balls; Mckechnie managed to hit a four which brought the statistic to 7runs needed of the last ball. The then Australian Captain, Greg Chappell (I am sure you have heard of him as he is famous for destroying many Indian cricketer's careers as the coach of the national team) didn't wanted to take any risks and asked his brother Trevor to bowl an underarm delivery, Australia were allowed to do this as because the country was not mentioned in the rules and regulations of the ICC tournament. All Mckechnie could do was to block the slow rolling ball and heaved the bat away in great disappointment.
So these are the 6 instances where we saw these international cricketers were selfish on the field.
Image Sources: Image 1,Image 2,Image 3 & Featured Image,Image 4,Image 5,Image 6.