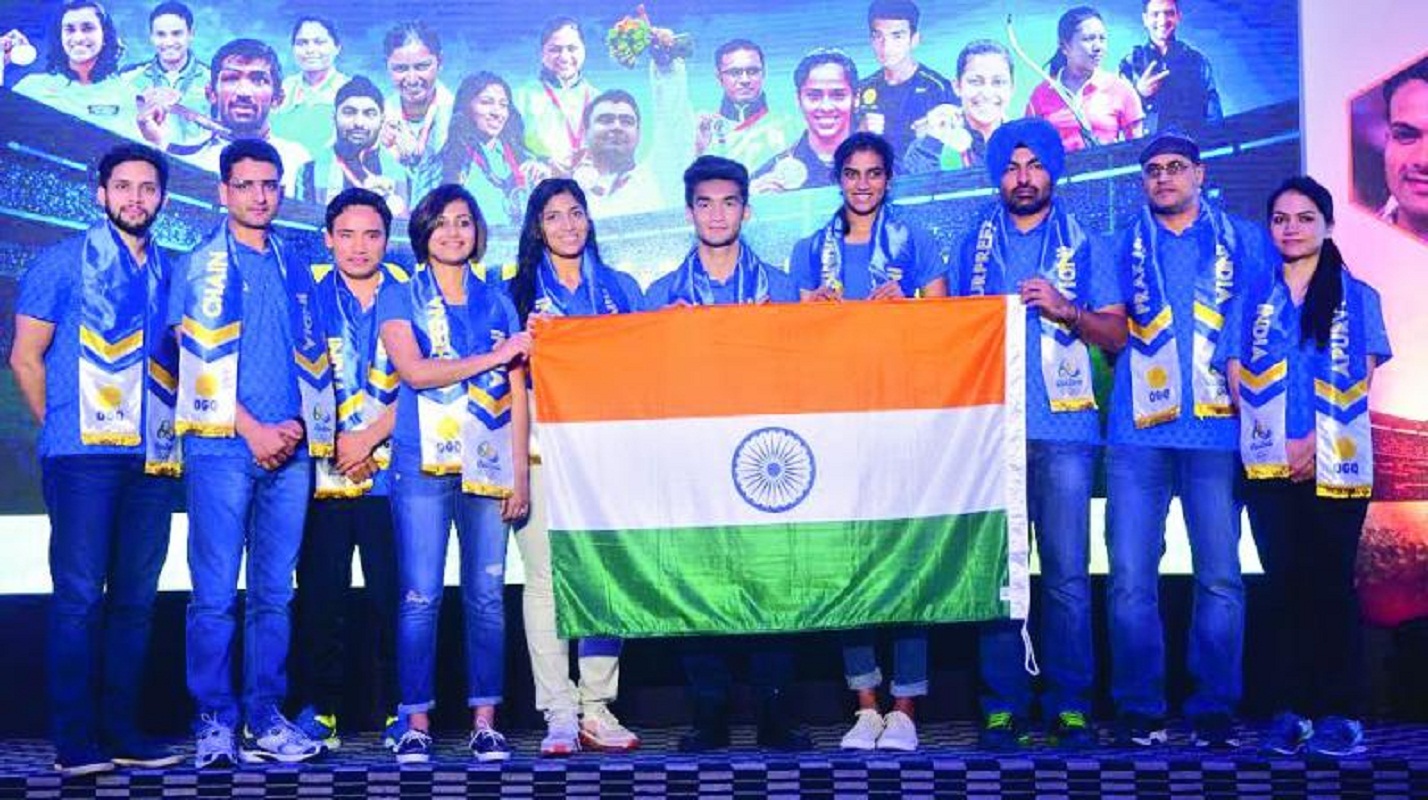 2016 Olympics are ON and India is fielding their biggest ever athletic contingent. At this point almost everyone has one question in their minds will India Bag 10 medals this time? Well while we all keep our fingers crossed, this is our pick of 10 athletes who could possibly win a medal at the Rio Olympics. Let's see who these Indian gems are –
10 Athletes Who Could Make India Proud At The Rio Olympics 2016
1. Saina Nehwal
There isn't a doubt that this lady will surely be on the headlines for the India's badminton team at Rio, but the results aren't going to be same like it was in 2012. Saina is dead hungry this time and we think she is bidding to be the first female from India to win that Gold Medal. Well there is quite tough competition waiting for her.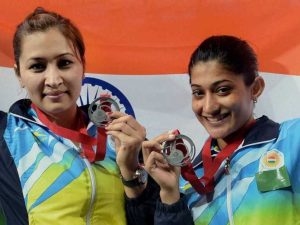 2. Jwala Ashwini
Remember 2012 event in London? Jwala Gutta and Ashwini Ponappa were so damn close. But 2016 seems to be a changed game for Jwala and Ashwini as they are a lot more determined to get the medal this time. Well over the last decade, Jwala has established herself as the best doubles player in badminton along with Ashwini. Post London 2012 they won quite a few medals; this time we feel it's going to be one from Rio Olympics 2016.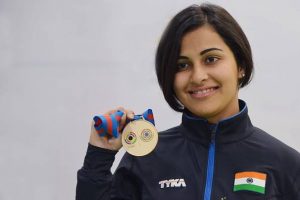 3. Heena Sidhu
She seems to be a sure shot contender in this list as Heena is considered to be the brightest prospect among India's female shooters. Heena a 10m Air Pistol shooter from Mumbai has won the 2013 Rifle/Pistol ISSF World Cup gold in Munich, and then a bronze at the 2014 Asian Games. The win that boosted her confidence a lot was a gold in the 2015 Asian Shooting championships. Heena is playing her second Olympics and the fraternity expects a lot from her.
4. Deepika Kumari
The archery team was suffering a major setback earlier during the London Games, but Deepika Kumari the Indian Archer's performance at the Archery World Cup has raise some really realistic hopes once again. Deepika, a student of the Tata Archery Academy in Jamshedpur, equalled the world record in the women's recurve event. She is playing her second Olympics this time and her chance to win rises when she teams up with Bombayla Devi and Laxmi Rani Majhi.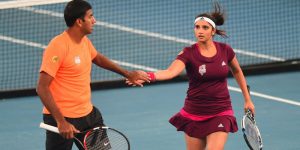 5. Sania Bopanna
India's best chance to win a medal in Olympics is in tennis that too in the mixed doubles category, this was quite made clear by Sania a month ago. Sania shares a very comfortable factor with her partner Rohan Bopanna. Sania and Bopanna are expected to be at their best as a team in the doubles game. There are 16 mixed doubles pairs, but for this team we feel a bronze is a realistic opportunity.
6. Indian Men's hockey team
This team is currently in an excellent frame of mind at the Rio Olympics as they are going with a silver medal performance at the Hockey Champions Trophy. Despite of all the shuffling's going around in the team the men in blue have been massively progressing. We surely see strong contenders but the sheer confidence of Indian team will surely prompt them to break the Olympic medal drought that has carried on for 36 long years.
7. Dipa Karmakar
We all know she is a phenomenon in itself, to say in her own words she is the first Indian woman gymnast to qualify for the Rio Olympics. Dipa is surely targeting a place in the final round. Previously only two of her challengers Yamilet Pena of the Dominican Republic and Egyptian Fadwa Mahmoud have attempted the Produnova. But neither of them could top Dipa's highest score in the world, 15.300. Well we see her with that medal already. It is surely going to be something exceptional.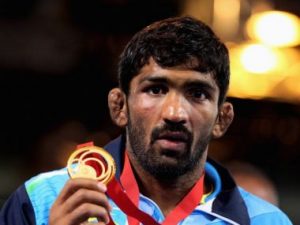 8. Yogeshwar Dutt
Yogeshwar Dutt has made it quite clear, either a gold or nothing at the Rio Olympics. In the London 2012 games Yogeshwar has won the 60kg freestyle bronze. Since then his wrestling progress has only been on an upward curve with several wins. Let's wait and watch what Yogeshwar really bags in, a Gold or Silver.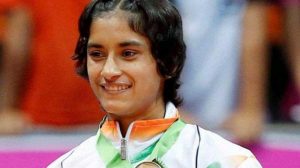 9. Vinesh Phogat
Vinesh Phogat is surely carrying forward the wrestling legacy in her family. She has won a series of games, like a gold in the 48kg women's category at the 2014 CWG in Glasgow, a bronze at 2014 Incheon Asiad, a silver in 2015 Doha Asian Championship and a bronze in 2016 Asian Championships in Bangkok. So a Gold in Rio is the next target?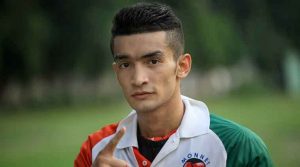 10. Shiva Thapa
There are only three Indians to feature in the boxing event at the Rio Olympics, this show the plight of boxing in India which is still not run under a well-defined federation. Shiva Thapa became the youngest boxer to qualify for 2012 Olympics and now is India's best bet to win a medal in boxing.
Let's catch up all the Rio Olympics 2012 events and cheer our Indian athletes up. The feeling to see them win will surely be priceless for them and for us too as Indians. So Wish Best Of Luck To All !
Image Source: Image 1, Image 2, Image 3, Image 4, Image 5, Image 6, Image 7, Image 8, Image 9, Image 10, Featured Image.