Whether it's a fashion show or a club launch, a charity dinner or an after-awards party; Bollywood celebs love to attend those parties. It's a platform where they can interact with their fans and also make some networks. However, many stars are not being able to hold their drinks and start fighting, creating ugly scenes! Here is a list of such 10 ugly Bollywood fights that stole the limelight.
Bollywood Fights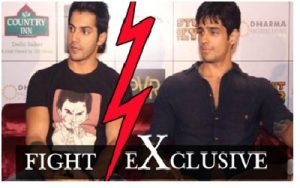 1. Varun Dhawan and Sidharth Malhotra
With Karan Johar's Student of the Year; both the actors have started their journey in the Bollywood. However, at Karan's birthday, the duo got them caught in the heated argument. The other guests intervened to make things normal.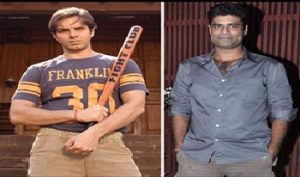 2. Sohail Khan and Sikander Kher
Way back in 2005; Salman Khan's brotherSohail and Anupam Kher's son Sikander got into an argument. Sikander passed a nasty comment on Salman Khan due to which Sohail got aggressive and ended up fighting with Sikander.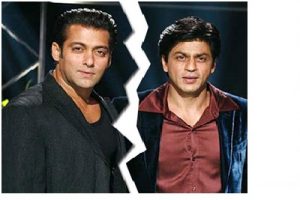 3. Shahrukh Khan and Salman Khan
The most talked fight of the B-Town; Salman and Shahrukh argued with each other in Katrina Kaif's birthday bash. Till now, nobody knows the real cause behind their heated argument! Even today, both the actors have bitter feelings for each other.
4. Karan Johar and Ram Gopal Verma
The Twitter fight between the two directors started when Ram made a nasty comment on Karan's movie, 'Kabhi Alvida Na Kehna'. He called it to be the scariest movie of all time; thus starting the Twitter fight over each other's flop films!
5. Sonam Kapoor and Ranbir Kapoor
The fight between the duos started when Ranbir ranked Sonam at the last position in terms of acting talent and sex appeal in a chat show. The two actors still don't have talking terms.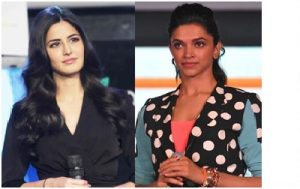 6. Deepika Padukone and Katrina Kaif
At the same chat show in which Ranbir and Sonam had an argument; Deepika and Katrina too had an argument there. Deepika asked for Katrina's passport implying that Katrina is hiding her real age and name. They were also rumored to have a cold war over Ranbir Kapoor.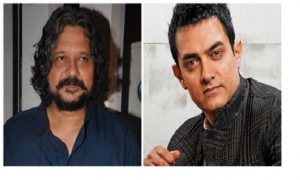 7. Aamir Khan and Amol Gupte
Amol Gupte first met Amir Khan with the script of the film, 'Tare Zameen Par'. Aamir first insisted Amol to direct the film. But both of them ended with an argument due to the incompatibility in work between the two.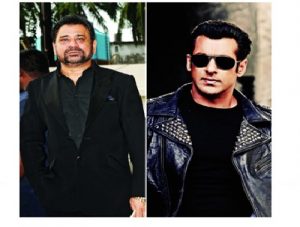 8. Salman Khan and Anees Bazmee
Salman and the co-producer of Ready, Rajat Rawail had major differences during their Bangkok shooting of Ready. Anees interfered as a peacemaker and took a stand for Rajat. That's when Salman got infuriated with Anees; who then returned to Mumbai earlier!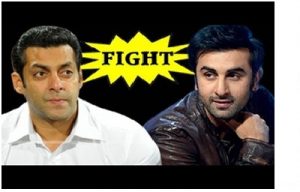 9. Salman Khan and Ranbir Kapoor
It all started in a pub and ended at Kapoor's house! It was when Ranbir was trying to enter into the Bollywood; Salman bashed Ranbir in a pub. Salman's father Salim interfered and asked Salman to apologize the Kapoors. Salman being an obedient son apologized to the Kapoor family at their house.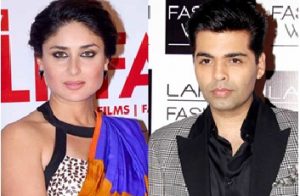 10. Kareena Kapoor and Karan Johar
Kareena and Karan had an argument over monetary issues for the film 'Kal Ho Na Hoo'. Kareena was asking for her market price; while Karan replaced her with Preity Zinta. The film was directed by Nikhil Advani, a first timer. Later both of them patched up after a year.
There are many other ugly Bollywood fights apart from the above. These include, Mohit Suri and Vishal Mahadkar's fight, Raj Kapoor and Raaj Kumar's fight and Dhamendra and Feroz Khan's younger brother Sanjay Khan's fight. Whatever may be their issues, but it still entertains the world.
Image Source: Image1, Image2, Image3, Image4, Image5, Image6, Image7, Image8, Image9, Image10, Featured.