After adding two major apps in the product line in 2015. Truecaller has recently come out with yet another useful app called TrueSDK. TrueSDK is a new authentication service for app developers that uses Truecaller credentials to authenticate users. When a user start using the applications, they have to register themselves for the services. They have to submit details such as their name and phone number to authenticate themselves. TrueSDK uses these data that were already there with Truecaller.
Now using TrueSDK third-party applications you can sign up new users. You can do that with their existing Truecaller profile and associated verified phone number.
TrueSDK is to license third party apps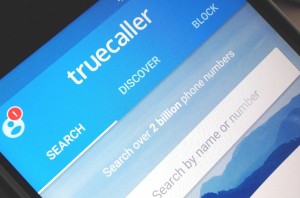 Here is what Chief Strategy Officer and co-founder of Truecaller Nami Zarringhalam said at the press conference while launching TrueSDK app:
"With TrueSDK, our aim is to empower third party apps with a credible verification option and enable users to use the app of their choice by making their phone numbers their identity,"
Truecaller was founded in the year 2009 from where it rose to a company of of $80 million. Thanks to the venture firms like Sequoia Capital, Kleiner Perkins Caufield & Byers, Access Partners and others.
The new authentication app introduced by Truecaller will be up against companies like Facebook Inc, Twitter Inc, and Google Inc who are using the similar login authentication tool.
Truecaller have 100million Indian users
Priyam Bose, director, worldwide developer relations, Truecaller differentiates from others by saying that they are using a phone number as the primary identifier. This is something optional in others services. Currently it seems to be like out of 200 million users of Truecaller 100 million are from India only. Taking this into consideration this Sweden-based company decided to launch TrueSDK for Android only. It will be only available for 12 third party app companies including Quikr, Mobikwik, redBus etc.
Truecaller is a service that is currently free for developer and user to use. This service would be soon extended to other companies as well. Truecaller is definitely a leading communication application brand that has recognized India as its largest market. Now with this third party apps, app developers should be able to sign up a user, update his information, verify the user's phone number based identity with the user's consent.
Image Source: Featured Image, Image1
Meet the Author