Mumbai is one of the most happening places after Goa on New Year eve. You can visit an unlimited number of clubs, pubs, and bars with different themes on the New Year eve and experience loud music and DJs around the world.It's a time to pick out a cool dress from the closest, slip into your stilettos and head to the most happening New Year party destinations in town. Here is the list of 10 happening destinations in Mumbai:
Party destinations in Mumbai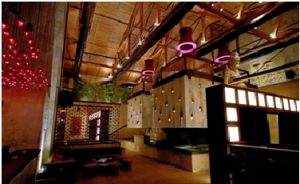 1. Shiro, Worli
Shiro is one of the most happening New Year party destinations in Mumbai. It is synonymous to its signature high ceilings and an unforgettable dining experience. An elegant ambiance, chirpy crowd, music and the best Oriental food with premium liquor, unlimited starters and quality entertainment.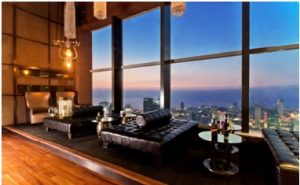 2. Exo lounge bar, Palladium
The Expo Lounge Bar is located on the 37th floor of Palladium is all set to host its own New Year Blast called the Penthouse Party. The opulent nightclub throws a party on New Year Eve with music, dance and dinner. You can certainly put it on your list of coolest New Year party destinations in Mumbai.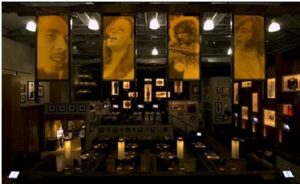 3. Hard Rock cafe, Andheri
The Hard Rock Cafe is always popular for its music and ambiance. On this New Year Eve, the DJs will be spinning a wide variety of music, including house, rock, retro pop and hip pop. There will be a great assortment of food and drinks available, including cocktails.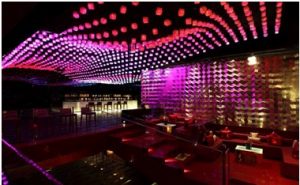 4.Club Alibii, Colaba
If you are looking for a sexy New year party destination in Mumbai, then don't forget Club Alibii. It is one of the most outstanding nightclubs of Mumbai. It is the place where you can party hard madly and deeply. Get ready to rock, revel and dance to the tunes of DJ.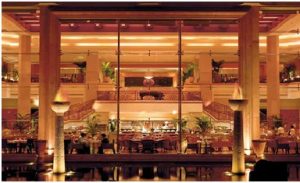 5. J W Marriott
Courtyard by Marriott will be preparing to welcome 2016 in a big way with luxury, exceptional gourmet cuisine and fantastic entertainment options.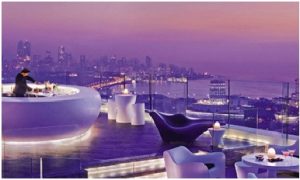 6. AER, Four Seasons Hotel
Planning to make this New Year awesome and especially for your loved once; then move to AER at the Four Seasons Hotel and marvel at the panoramic sights of the city, sea and the endless view of stars and sky. It is an open air lounge on the 34th floor, covering the entire roof of Four Season Hotel. Enjoy this New Year with music, dinner and create a memory that you will cherish for a lifetime.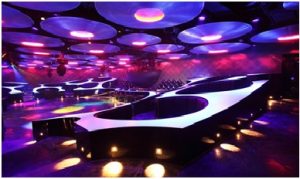 7.Blue Frog, Parel
Blue Frog is one of the most popular music venue, where you live, breathe and drink, music, and that a better way to celebrate New Year Eve. DJs will take you on a journey through hip-hop, retro, and house tunes. You have a fun with premium open bar and Blue Frog's signature cocktails.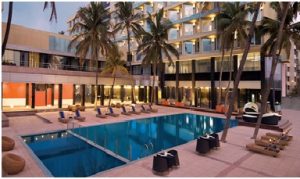 8. The Grand Mumbai Carnival, Hotel Novotel
As the biggest beach hotel in Mumbai, this throws a New Year Carnival right by the shores in a true Mumbai style. The flow of liquor and food is unlimited across all sections. Those who love grooving to dance music can move to banquet halls where DJs will rock you.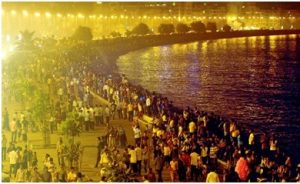 9. Marine drive
On the beautiful Eve of New Year, it appears like whole Mumbai is at Marine drive. People even visit Marine drive after and before the celebrations. Marine drive represents the spirit of Mumbai, which can be seen on the New Years Eve.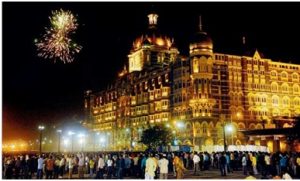 10.Gateway of India
It's an open sky party and the celebration lasts till the late hours. There are amazing fireworks, street food and smiling faces all over the area. The best idea about celebrating New Year Eve at Gateway of India is that you'd never feel alone or lost, even for a second.
These are some New Year party destinations where you can celebrate this New Year in marvelous ways; you deserve nothing but the best party experience this year.
Image Source: Image1, Image2, Image3, Image4, Image5, Image6, Image7, Image8, Image9, Image10
Meet the Author